Stop. Think. Plan B not A+E. Did you know that if you need urgent care in Sheffield, a number of options are available? In Spring 2022, we worked with NHS Sheffield CCG to help raise awareness of the ways in which you can get the help you need.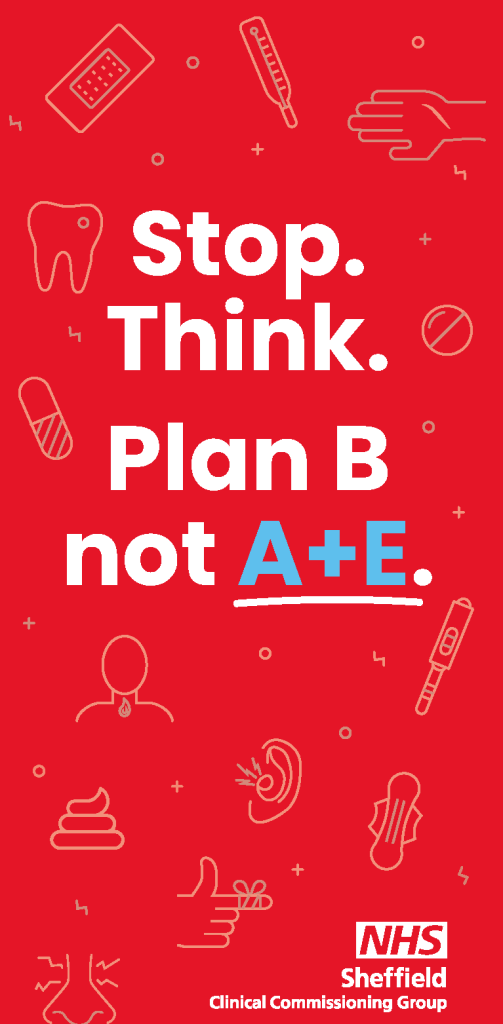 As an anchor organisation in Darnall ward, we were pleased to work with NHS Sheffield CCG and other community organisations across Sheffield on reviewing access to urgent care. The CCG put together a survey about what urgent care services people currently access and why, and we helped to get as many responses to it as we could from our local community. What we learned from going through the survey with local people enabled us to identify ways in which we could help to improve awareness in our area of what urgent care is available and how to access it.
So we have been sharing the Urgent Care leaflet below with everyone who comes to our groups and activities, and with our volunteers as well. We have also printed copies of the leaflet for people to read or take from our enquiry desk at Darnall Primary Care Centre.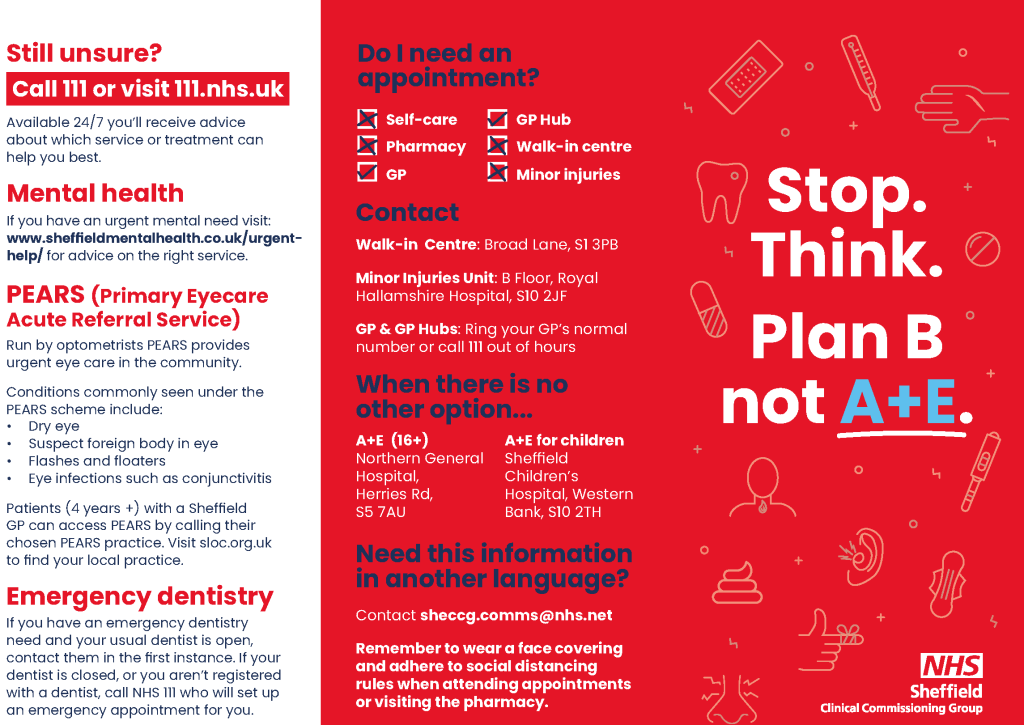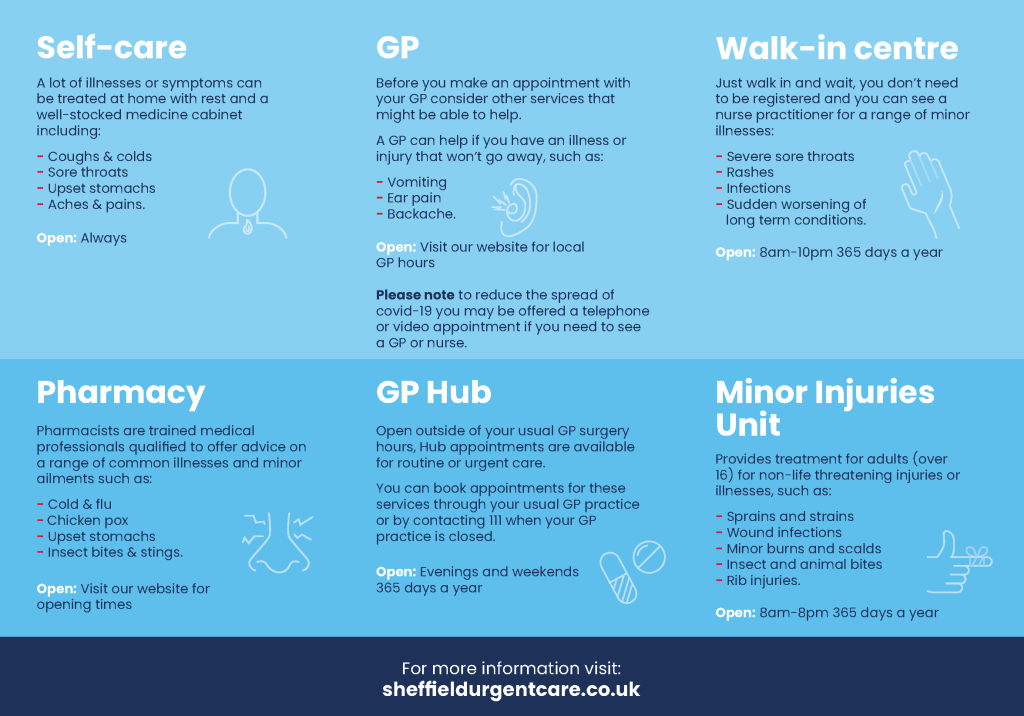 Of course, we know that not everyone speaks English as their first language, and we realise that in an anxious time, when urgent care options are being considered, having the information available in another language could help make it easier for people to make the right choices. So leaflets for the languages we know are used in our community are available to download below. Other translations are also available – let us know if you need a different language!
We also found from talking to our local community that people were unsure what language support was available at the urgent care services, and they weren't sure how to access the Walk-In Centre or Minor Injuries Unit. So we have put together this flyer, explaining what language support is available at all urgent care services, along with some information about how to get to the Walk-In Centre and Minor Injuries Unit from Darnall.