We have worked for many years in Darnall and Tinsley to build connections with, and support, the Slovak Roma community.
We have worked hard to become a trusted organisation with the Slovak Roma in Darnall and Tinsley. Our team has taken the time to get to know and understand the community, with a number of our staff speaking Slovak or Czech, helping to build links. Thanks to the work we have done with the community, we really appreciate their values and strengths, including:
Their whole family approach – "everything is done together and they thrive off company – having people around them to talk, laugh, sign, joke, cry or even argue with."
Their care for the elderly and wider community – they are a heartfelt people:
"when a friend of the Roma, you will feel immensely loved and cared for."
Their close-knit community – social gatherings are a key part of community.
The activities and support that we have offered to the Slovak Roma have been based on our understanding of their community, focusing on reaching them in accessible and meaningful ways. We have offered a variety of sessions and projects over a number of years, often involving the whole family – including youth projects, "Family, Fun, Food & Fitness" sessions, sharing health messages, and working with them to offer Mikulas celebration events for the community.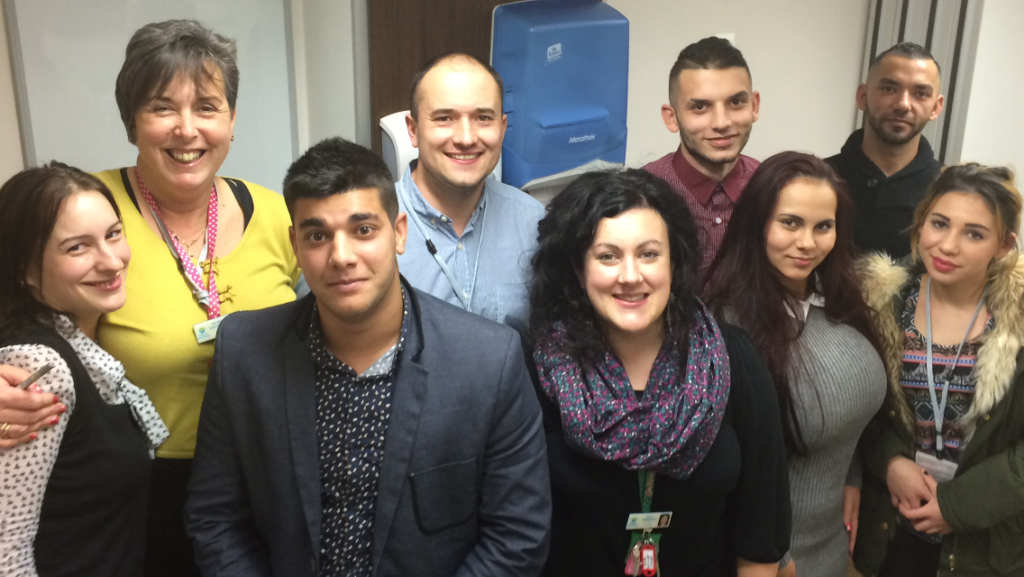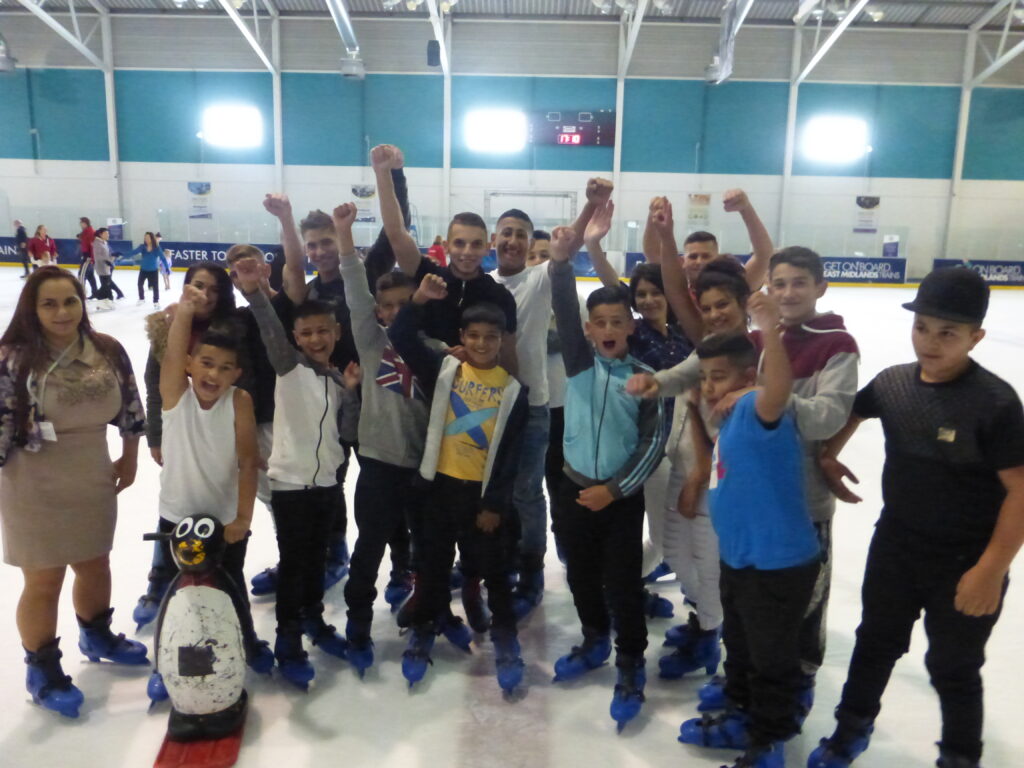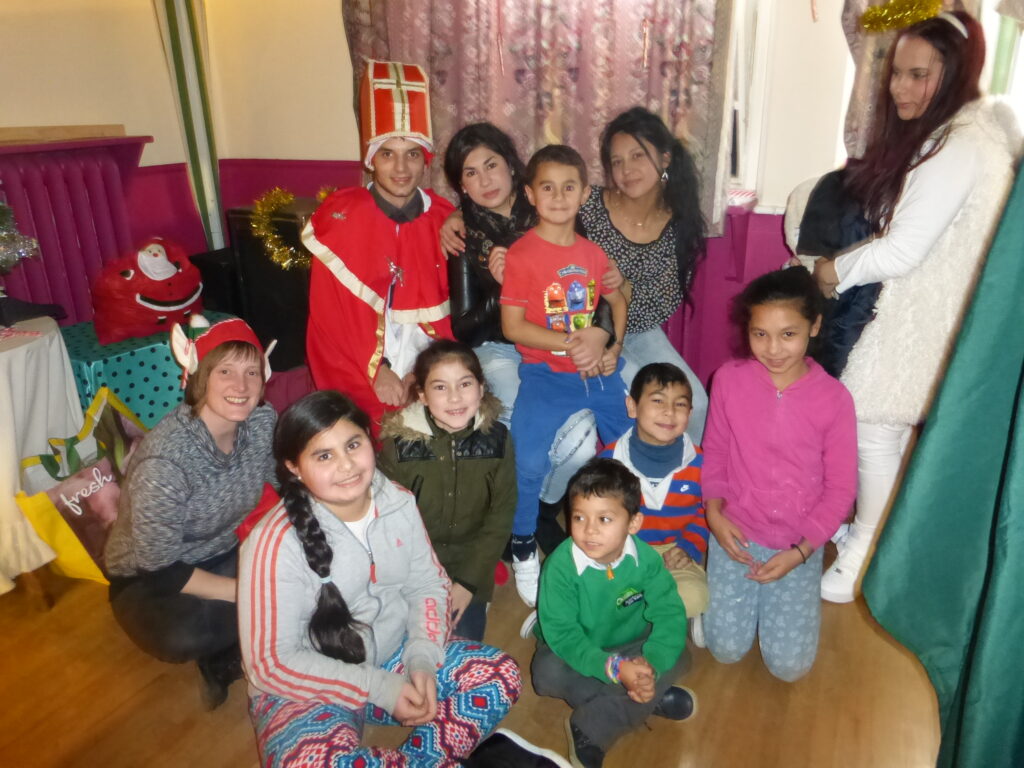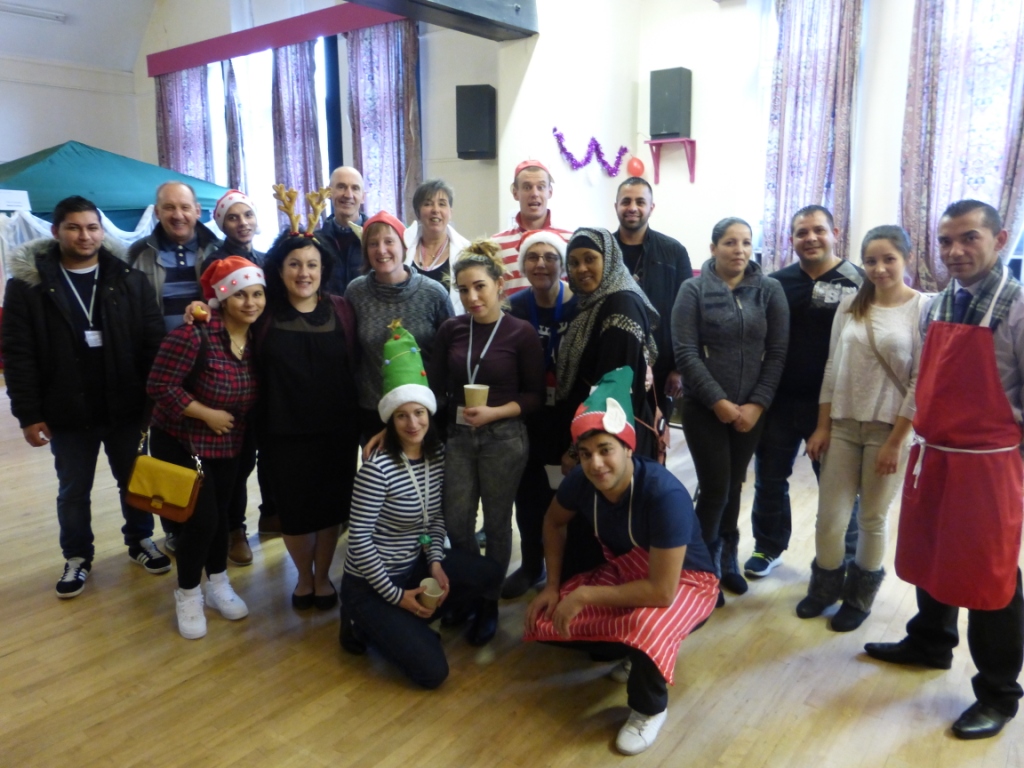 At the Mikulas events, our staff and volunteers came together with Slovak Roma families to play family games, dance to music from a DJ, eat traditional Roma and Slovakian food, have their faces painted – and, of course, St Nicholas came, with presents for all.
As part of our Youth Project, we offered fitness sessions, like football and gym sessions, for Roma young people aged 10 to 18. We also provided bike riding sessions in High Hazels Park, along with cricket and other outdoor games. Visits to go ice skating at Ice Sheffield were also very popular!
Our Family, Fun, Food & Fitness sessions brought parents and children together for a number of sessions – involving games and empowering parents to be the leaders at the sessions. We also supported families to make healthy food together, to eat together at the sessions or take home to share with the wider family.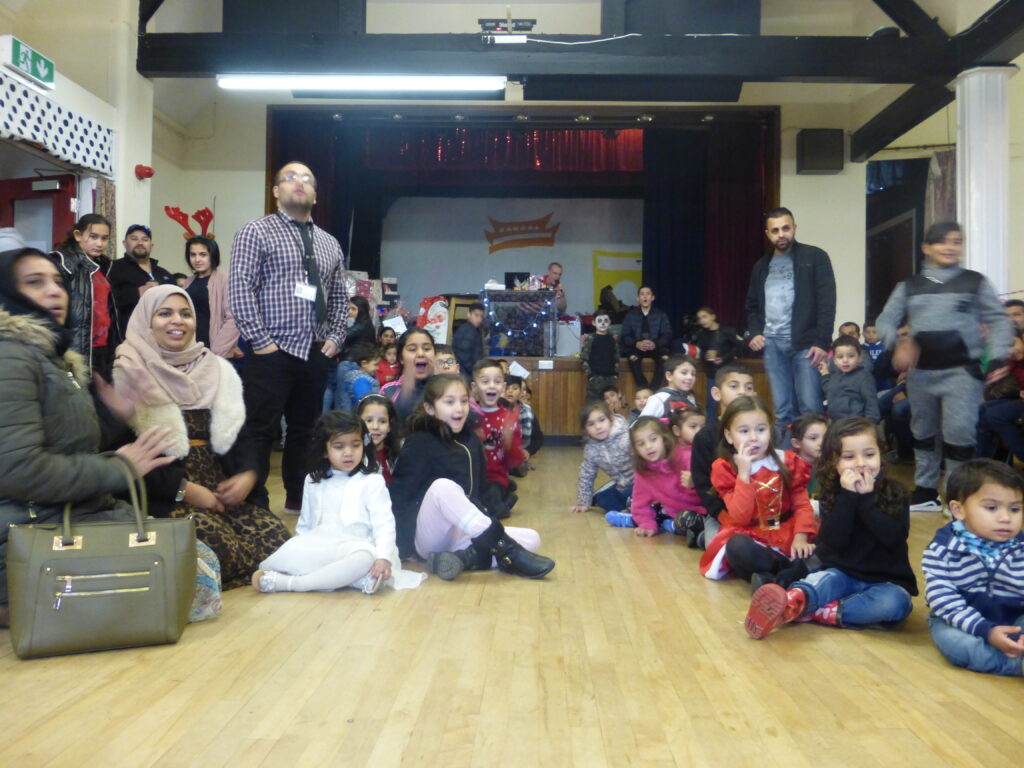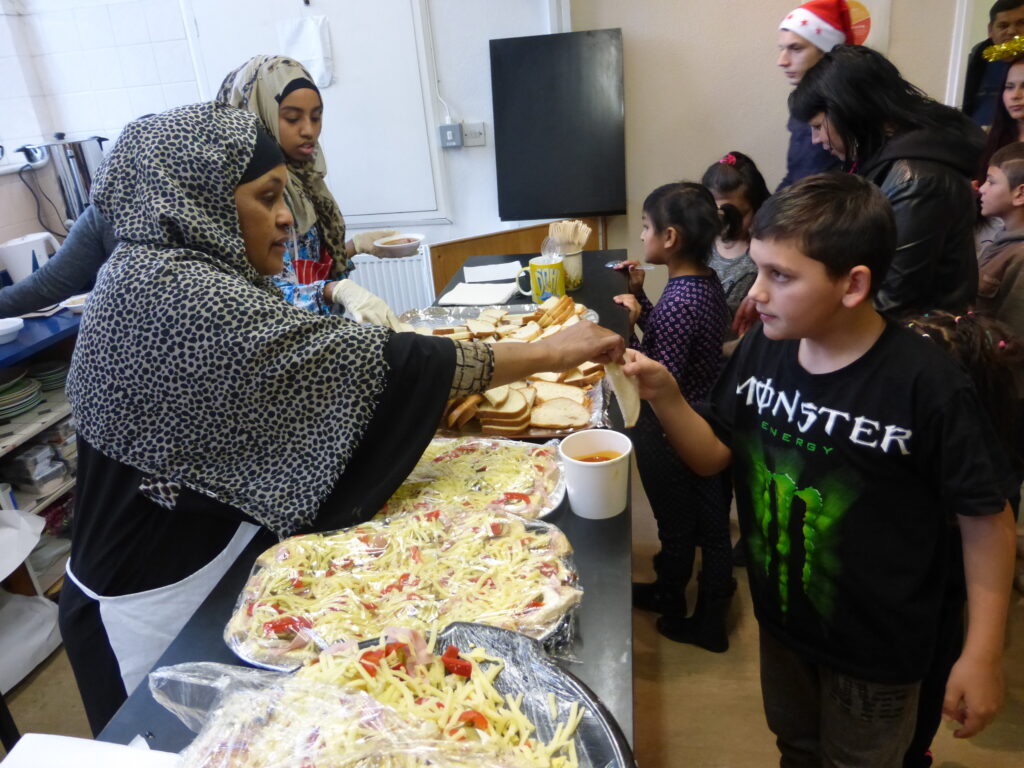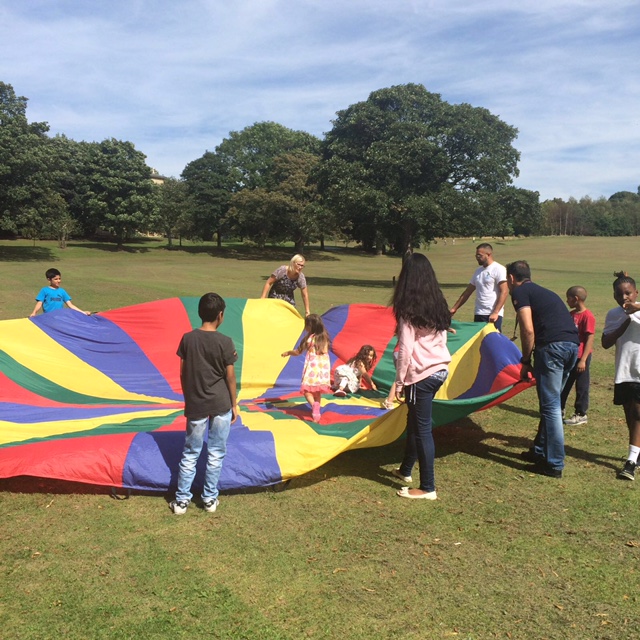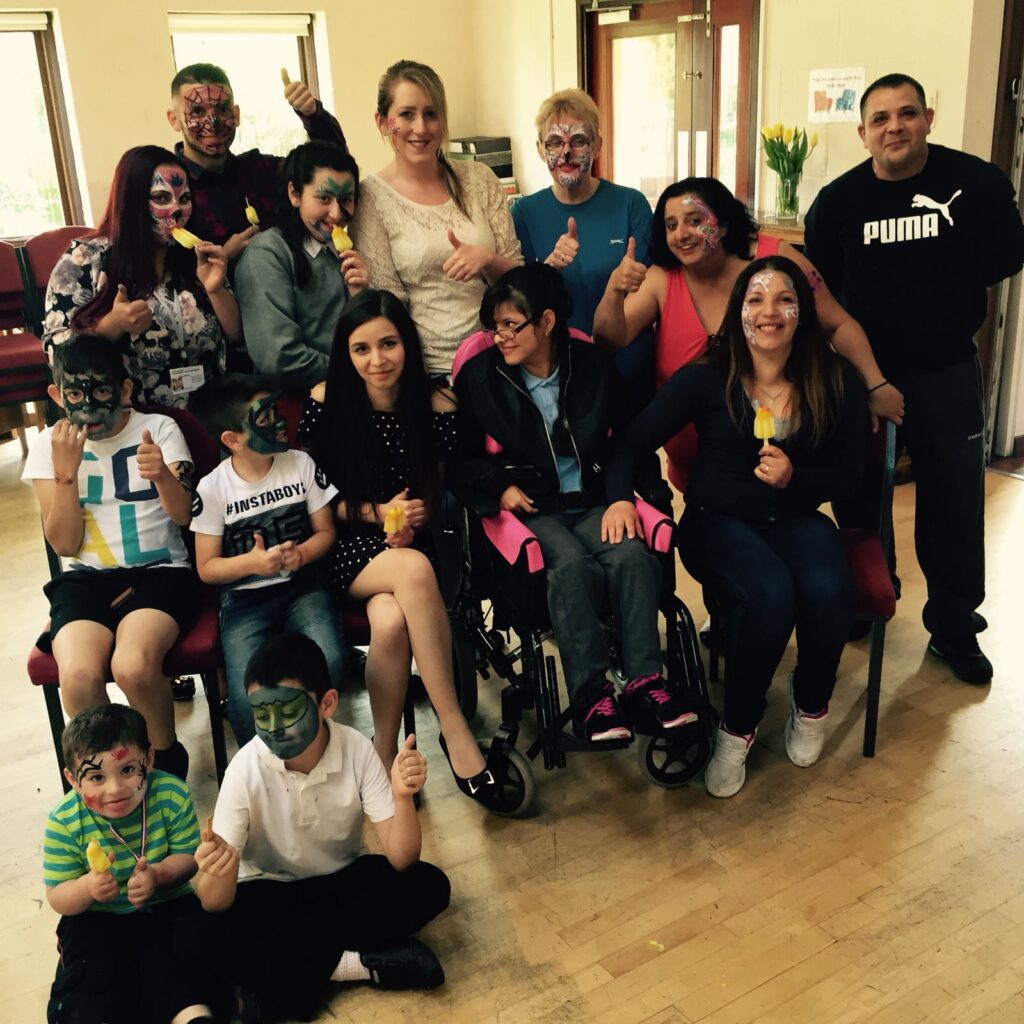 Building on the connections and trust we had built with the Slovak Roma community, we also support people with applying for their EU Settled Status. For more information on the support we offer with this, please see our EUSS page.
We have translated our activity schedule so that it is easier for Slovak Roma to use, and shared it on our dedicated Facebook page. It's also available to view here:
We have also done ongoing work around health messages, working in partnership with GP practices, talking to people with community languages, myth busting and helping to register or sign in at GP practices. In addition, our team has translated a lot of key NHS health messages, e.g. understanding childhood illnesses, medications, use of pharmacy, etc. And we continued to share key messages in Slovak about Covid-19 and vaccines during the pandemic via our dedicated Facebook page and via videos we helped to make on our YouTube channel, like this one:
Case Studies
"I can hardly imagine what I would have done without them – probably just sat at home with all the pain and frustration….but they have helped me with my pain and I can start to enjoy my life again"

Roma client of a DWB Health Trainer
"thank you to everybody involved for giving me hope for a better life"

Roma client of a DWB Health Trainer
We have built strong trust and good relationships with the Slovak Roma community in Darnall and Tinsley, and there are some case studies giving more detail about these here.