We offer group and 1-1 support for people living with Diabetes.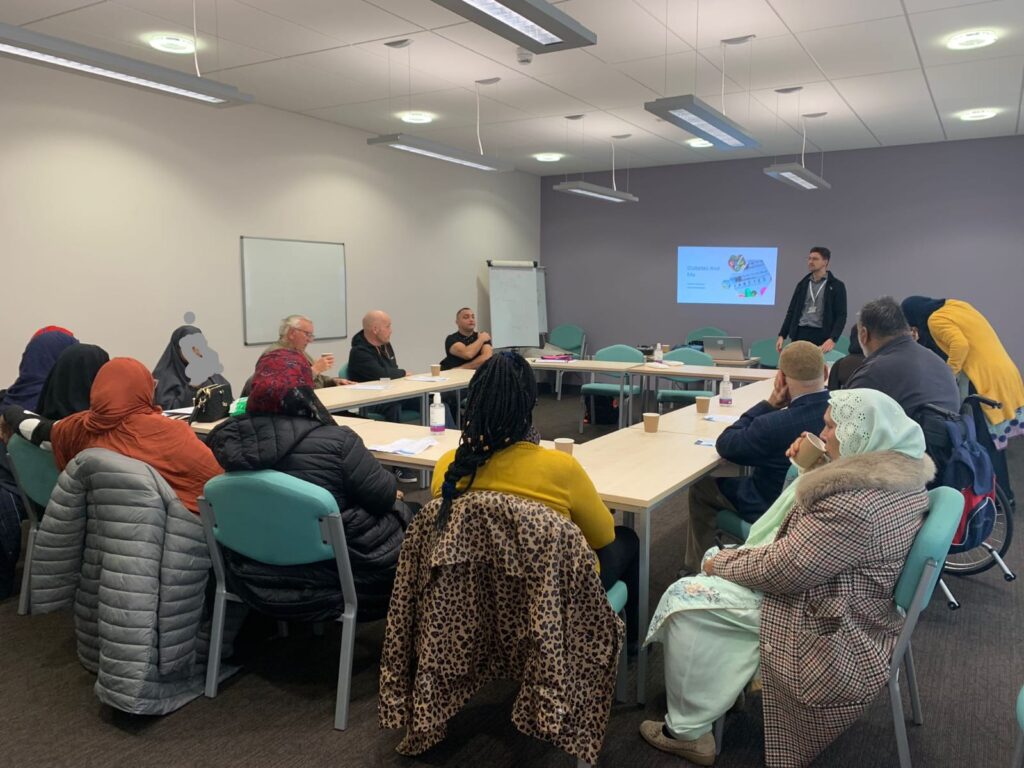 Our peer support groups run monthly in Darnall and quarterly in Tinsley. We have guest speakers and focus on different topics each time, such as managing Diabetes during Ramadan, weight management, blood pressure and taking care of your eye health. Language support is available from our staff and volunteers if needed – please tell us about any language needs when you book. For the latest dates and to book your place at a session, please contact us.
Our Health & Wellbeing workers can also work with you in some individual sessions to help you learn more about Diabetes, what it means for you, and how you can manage it.
We work with Sheffield Diabetes UK Group, too, helping you to access support and information from them when you need it.
To find out more about why support from Darnall Well Being really helps people to manage their Diabetes, by listening to an individual's personal situation and taking a holistic approach to supporting them, why not read Mrs H's story?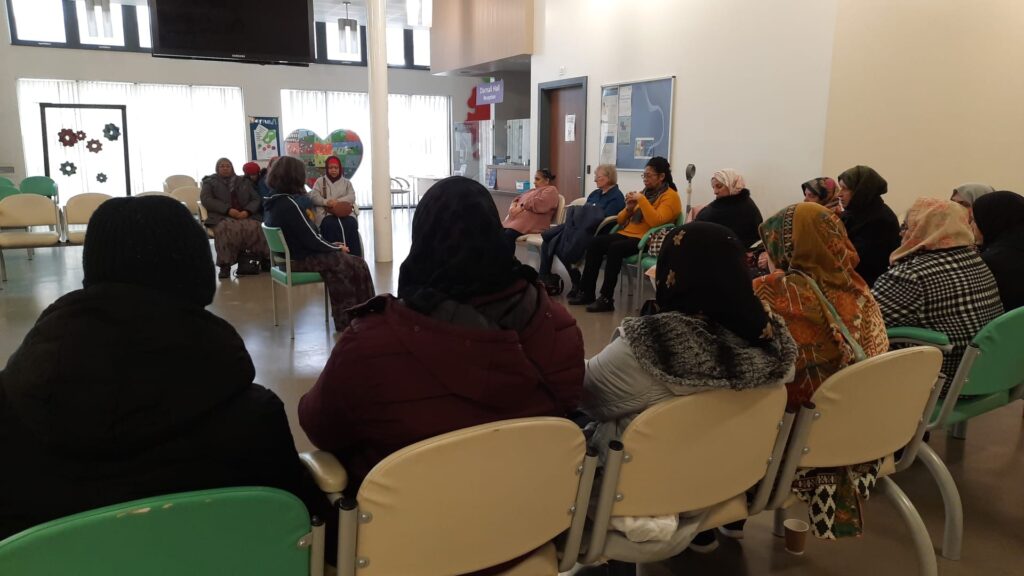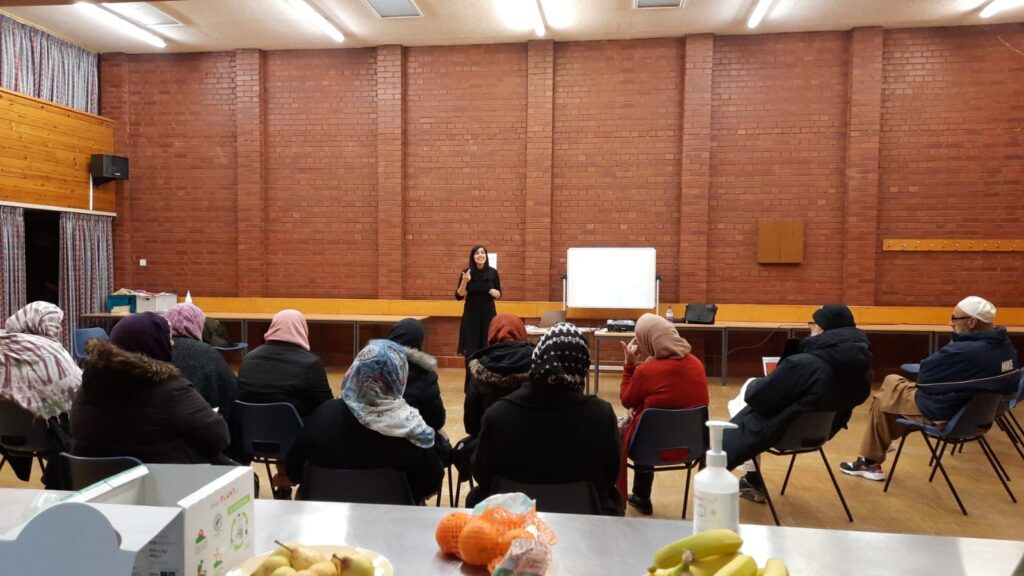 Living with Diabetes
Our team members Waqas Hameed and Eram Kaid worked with Seven Hills Primary Care to put together this flyer, which is aimed at helping people to live well with Diabetes.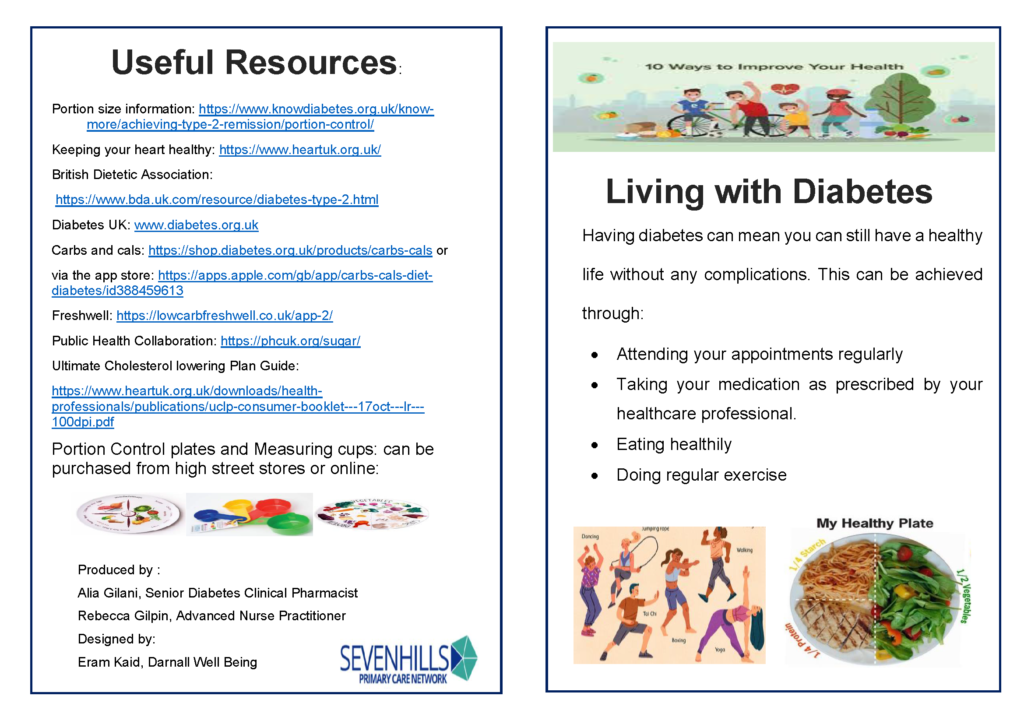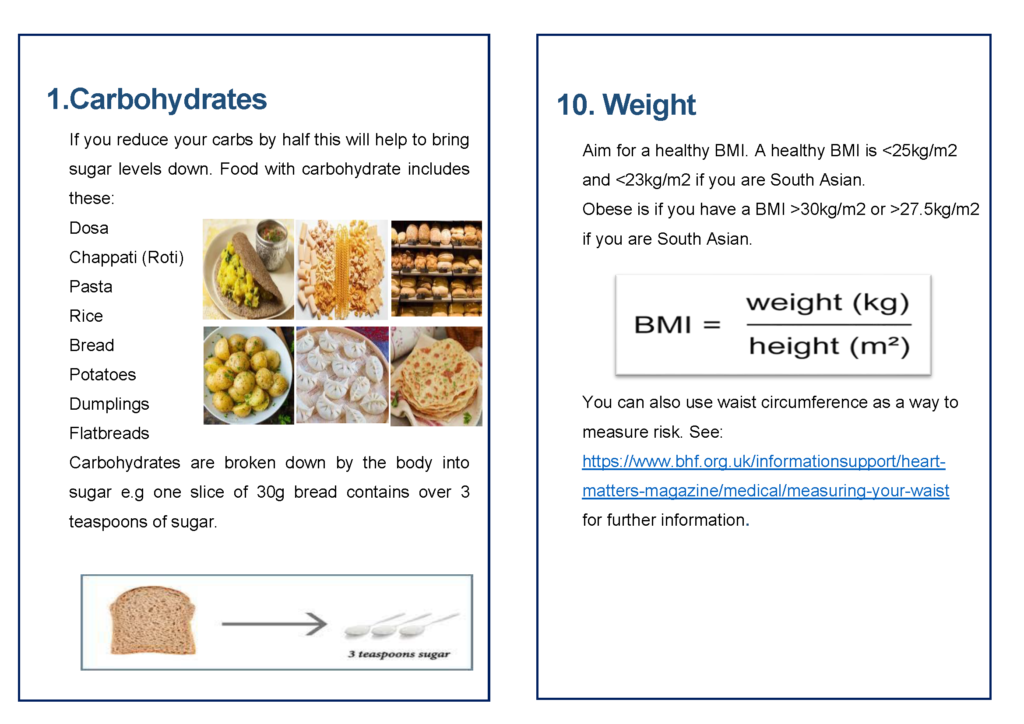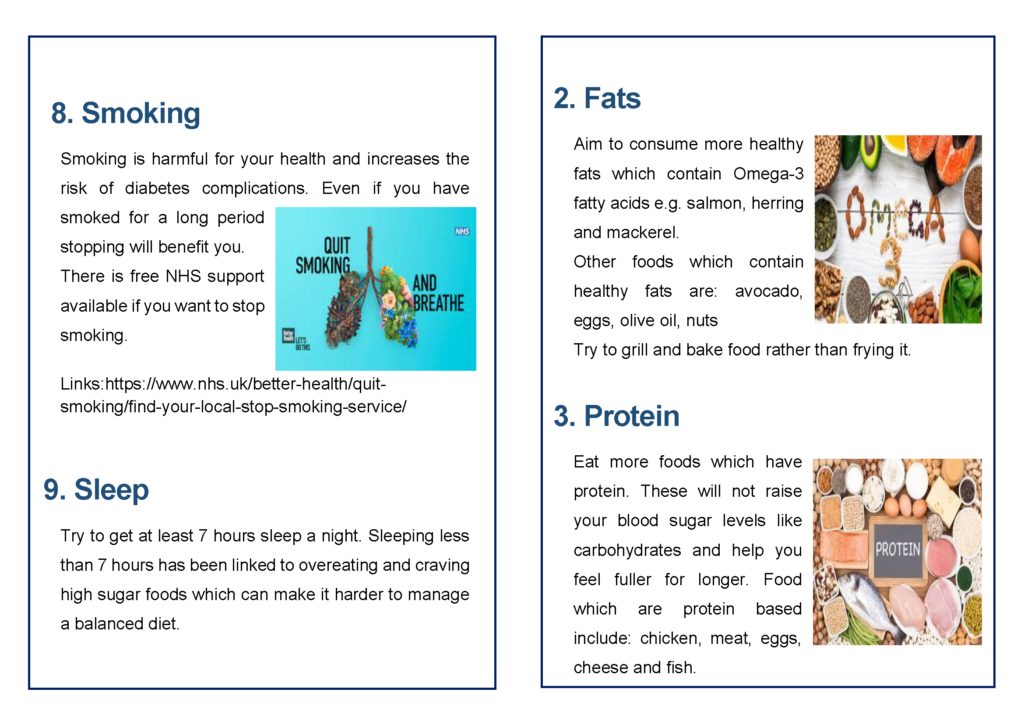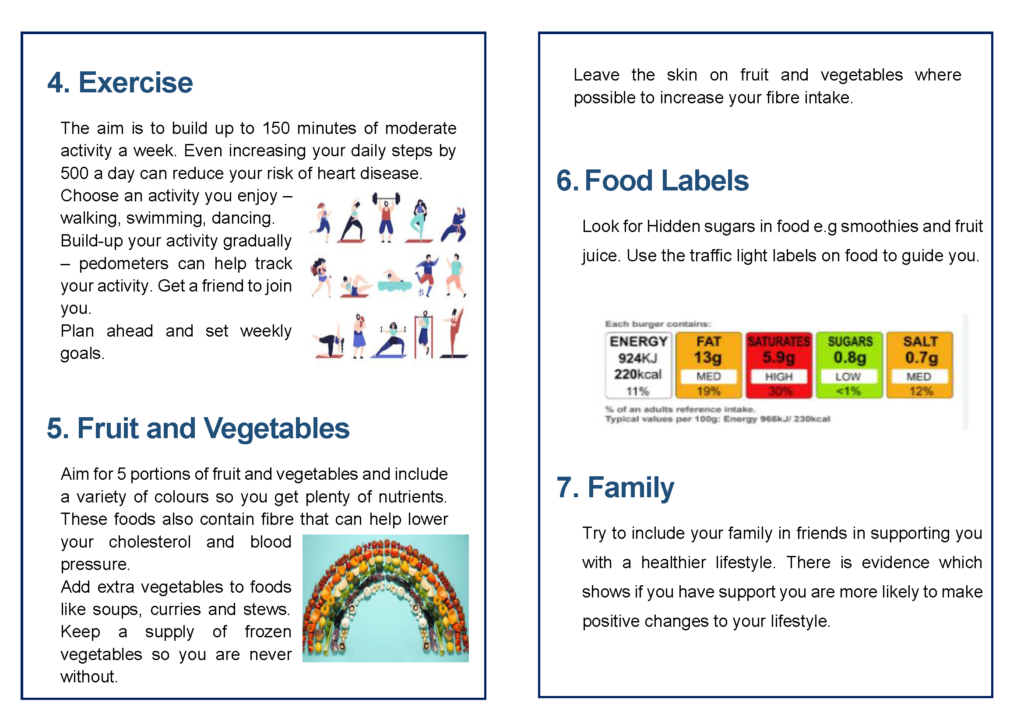 Diabetes and Ramadan
Our team can help you to manage your Diabetes during Ramadan. In the run up to Ramadan 2023, we held sessions in Tinsley and Darnall with Alia Gilani, Senior Diabetes Clinical Pharmacist, where she gave advice and guidance about what to consider when deciding whether to fast for Ramadan. There can be risks associated with fasting when you are living with Diabetes – we recommend talking to your healthcare team and Imam before deciding whether to go ahead with fasting. We also put together the flyer below to help with what to think about if you're thinking of fasting and you live with Diabetes.
Please see below for more factsheets in different languages about Ramadan and Diabetes. These, and lots of other helpful information, are also available on the Diabetes UK website.