Did you know that our Health & Wellbeing workers provide support to a number of local people who have Diabetes?
For Diabetes Awareness Week, Eram put together information packs for all of our Diabetes patients, to help support them in managing their Diabetes during hot weather, and in eating well with Diabetes. She also included our latest activity schedule, so that people are aware of all the groups they could get involved with.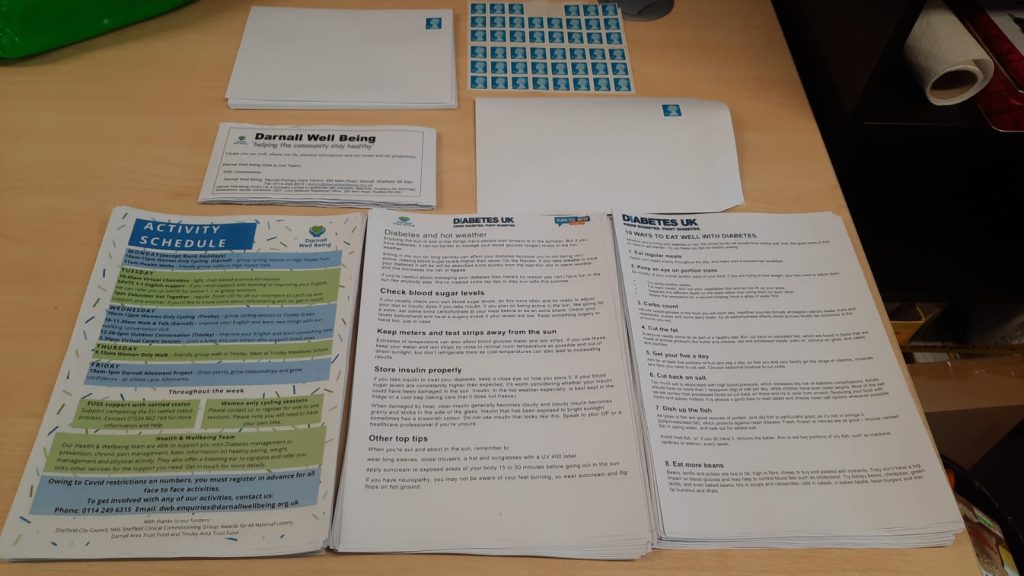 If you'd like to read the Diabetes information that Eram sent out, you can download the leaflets here:
Read more about how our Link Workers can help support people living with Diabetes by looking at Mrs H's story here.
We work closely with Diabetes UK Sheffield to offer support to the local community in living with and managing Diabetes. They have a number of events planned for Diabetes Awareness Week, listed here: