The latest edition of the Community Connector is out for delivery all over Darnall ward now!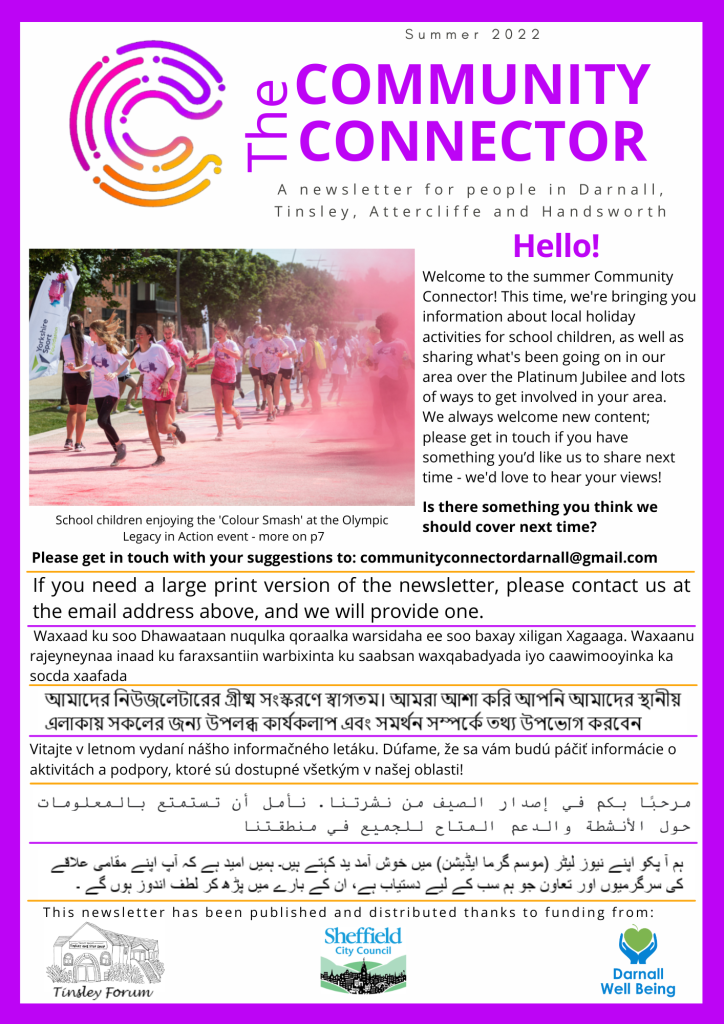 We always enjoy putting together this community newsletter with other local organisations – Tinsley Forum, St Mary's Community Hub, Sheffield Olympic Legacy Park and Attercliffe & Darnall Centre of Mission. There's plenty of content from all around the area, including activities and support available over the school summer holidays – and it will be delivered to every household in Darnall ward, so will be accessible to all!
If you have content that you'd like to share in a future edition, please contact us by email at communityconnectordarnall@gmail.com and we will be in touch when we're putting the next newsletter together.
Download the Community Connector here:
Or read it online below: