The latest edition of Community Connector is out now!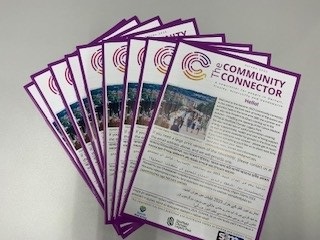 Working with our partners at Sheffield Olympic Legacy Park, we have pulled together another edition of the local newsletter, containing 16 pages of news, opportunities and information from local groups and organisations.
Thanks to funding from Sheffield Olympic Legacy Park, 500 copies have been printed and will be available to pick up from local venues from mid-September 2023. Alternatively, you can read it online below. Or you can contact us if you would like a copy!