The latest edition of the Community Connector newsletter is out now!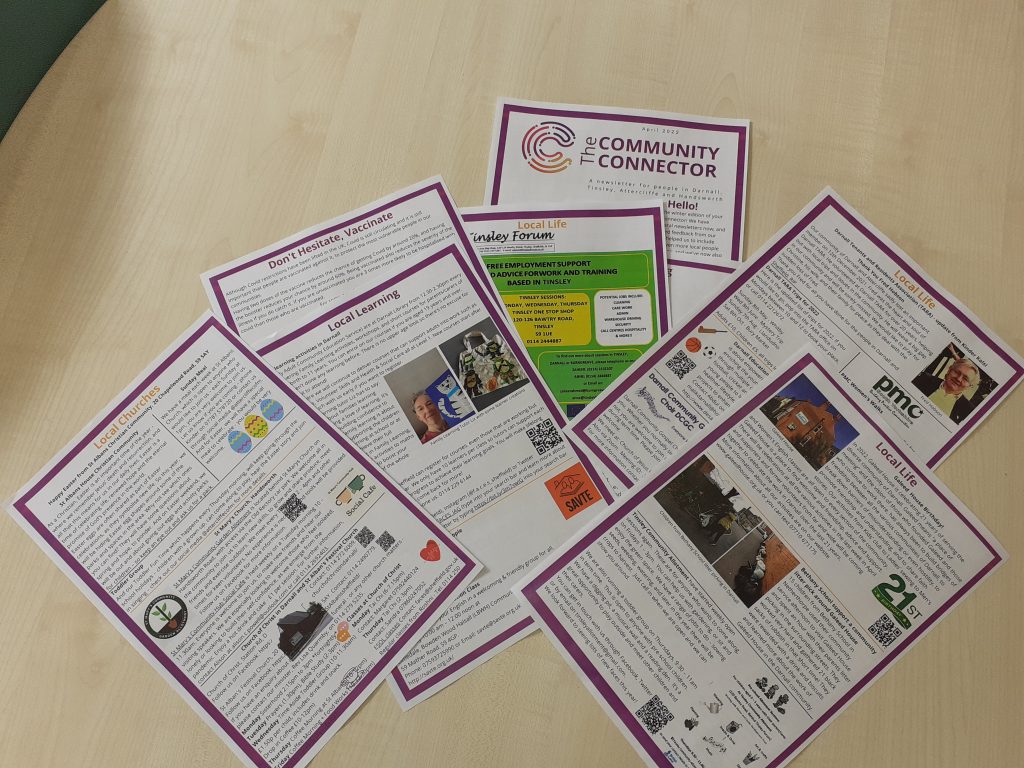 A new edition of the Community Connector, containing sixteen pages of news, information and support in the local area, will be delivered to all households in Darnall ward over the next couple of weeks. This has been put together by local organisations Darnall Well Being, Tinsley Forum, Sheffield Olympic Legacy Park, St Albans House Christian Community, St Mary's Community Hub, along with Darnall resident Shabir Aziz and the East Sheffield Local Area Committee.
In this edition, there is content from almost forty different groups and organisations, with new contributors including Darnall Community Gospel Choir, FACES (Family Adult Community Education Service), Manor Darnall Health Visiting Team and the new Darnall Environment Group. Some of the content has been translated by volunteers into Urdu, Somali, Arabic, Slovak and Bengali We hope there's something for everyone to read and enjoy!
Look out for your copy coming through the letterbox – or you can read it online here: