There is so much out there about vaccines for Covid-19, it can be hard to work out what is real and what is fake. We've pulled together some useful links to help you separate fact from fiction.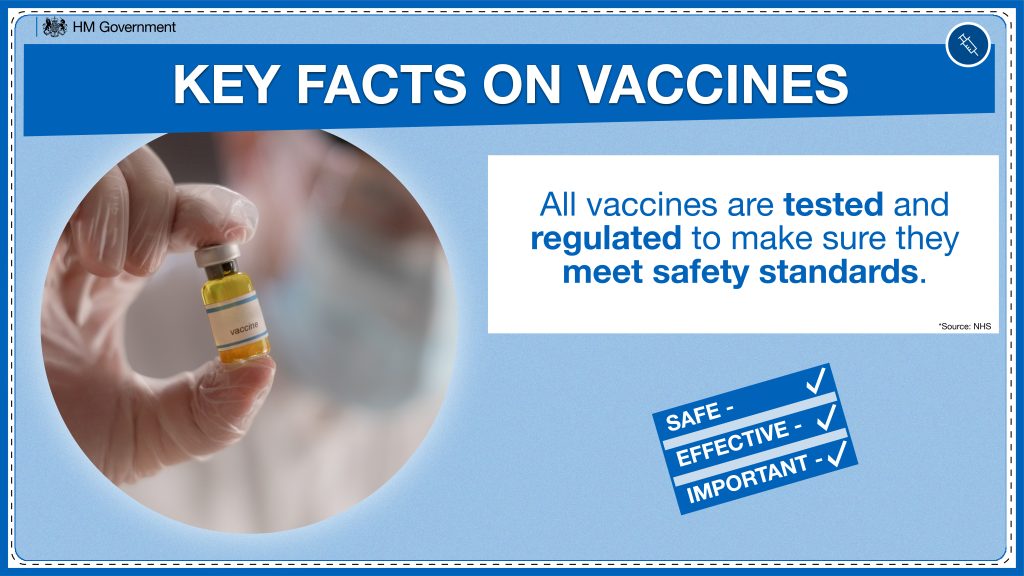 At our Covid Confidence session on 20th January 2021, Community Pharmacist Deb Leese explained about the the vaccines and addressed a number of common questions and myths about them. Watch the video of her talking about it here:
The British Islamic Medical Association have addressed a number of myths about the vaccines on their website here.
And a number of Sheffield community organisations have put together this helpful leaflet, giving facts about the vaccine, addressing myths and providing contact details if you want to talk to someone about it:
You can also download the flyer here:
Vaccine rollout in Sheffield
There are questions about the rollout of the vaccine in Sheffield answered by the NHS here.
You will be contacted when it is your turn for the vaccine. This may be by phone, letter, text or email. More information about the process is available here.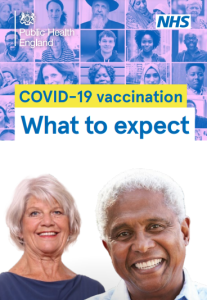 If you'd like to know more about what happens at the vaccination appointment, the NHS has information here.
If you're a carer and want to check if you are eligible to book your vaccine, Sheffield Carers Centre have a page of helpful information about this, which is regularly updated.
South Yorkshire Community Transport have stepped in to offer a free return journey to a Covid-19 vaccination site to people from priority groups who cannot access public transport and have no other means to get there. To book in Sheffield, once you have your appointment, contact Sheffield Community Transport on 0114 285 9906. Please try to give at least one or two days notice.
When you have had the vaccine, please remember that to protect yourself and your family, friends and colleagues you still need to: practice social distancing
wear a face mask
wash your hands carefully and frequently
follow the current guidance
If you or someone you know feels hesitant about the vaccine, there are some helpful resources which may help to put your mind at ease:
Public Health England has made leaflets which you can download in a number of languages, explaining what to expect once you've had the vaccine.
The NHS has videos made by NHS staff to explain in a number of different languages how vaccines work, how they are given and why they are safe.
Public Health England has also made videos addressing a number of myths about the vaccine, including the speed of development and how it was tested:
The British Islamic Medical Association have helpful information about having the Covid vaccine during Ramadan and how it does not invalidate the fast.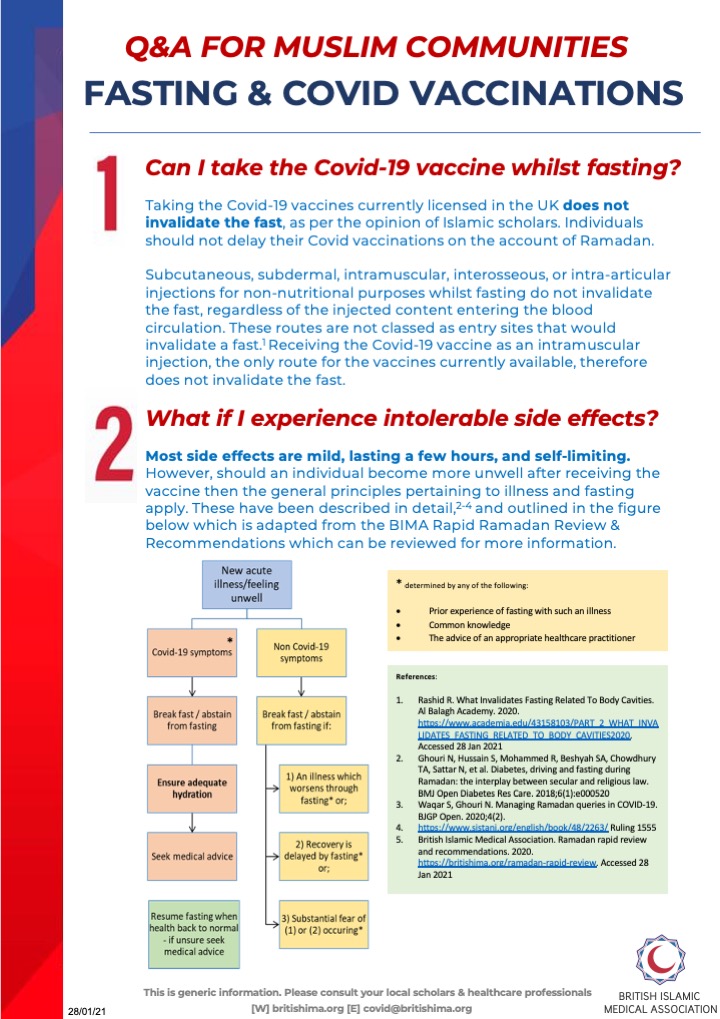 Local GP Dr Andrzej Kurpiel has made a helpful video in Slovakian about the vaccine and of himself having the vaccine at Darnall Primary Care Centre:
The BBC have put together Coronavirus Q&A videos in 5 different South Asian languages.
A number of BAME celebrities have made this video to address vaccine concerns:
Diabetes and Covid Vaccines
Diabetes UK have produced this information leaflet to give details about the vaccines, how they were developed and why they are safe for people living with Diabetes:
There are also FAQs and videos in a number of different languages, addressing concerns about the vaccines on the Diabetes 101 website.
Vaccine Fraud
Please be aware of Vaccine Fraud and protect yourself and others who may be vulnerable to fraud attempts by remembering the facts in this picture: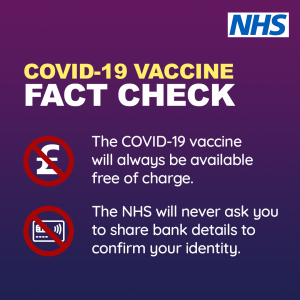 More information about vaccine scams and how to stay safe is available here.