February Half Term 2022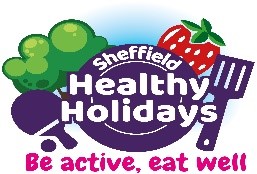 Darnall Well Being coordinated four Holiday Activities and Food sessions in Darnall and Tinsley during February half term 2022. In collaboration with local partners, we provided a mix of sports and craft activities for local children on free school meals. Ninety-one places were taken in total!
With our partners at the English Institute of Sport, Church of Christ in Darnall and Kickabout Football Centre in Tinsley, we helped children to enjoy free sessions in crafts, football, table tennis and basketball, amongst other sports! All the sessions also provided the children with a healthy lunch bag, to give them plenty of energy, along with some Morrisons vouchers for their families and some information about reducing sugar in our diets, thanks to Sheffield Is Sweet Enough.
Coming up in the Easter holidays, we're looking forward to offering more FREE activities in 3 different places around the area. More details in the posters below. Contact us direct to book – first come, first served!