As part of Sheffield Youth Neighbourhoods and Communities Area Hubs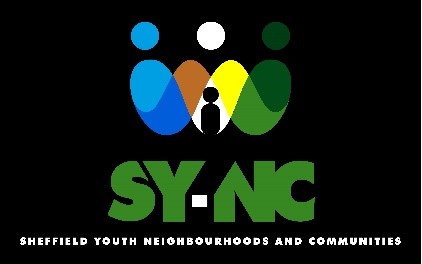 We are pleased to share that we have been selected to be one of three Sheffield Youth – Neighbourhoods and Communities Area Hubs, and so we are recruiting an Area Hub Coordinator and two Youth Workers for our hub. These roles will be based in Darnall and Tinsley, with Darnall Well Being and our partner organisations Tinsley Forum and DESA.
SY-NC aims to have:
Fewer children and young people drawn into exploitation, gang/criminal behaviour and the criminal justice system
A more confident and skilled community workforce, including a future focused new talent pipeline
More resilient communities, with families and local workers well equipped and working closely together to increase the resilience of children and young people
Effective partnership working across the public and VCF sector
SY-NC plans to achieve this by
Bringing people together and building strong relationships
Improving places and spaces belonging to communities
Enabling more people to reach their full potential by working to address issues at the earliest stage
So our Area Hub Coordinator will develop trust, build the local youth service and multi-agency relationships, and deliver youth-led community development which tackles exploitation in the area. The Area Hub Coordinator will manage the two Youth Workers.
If you would like to apply for one of these job opportunities, then please download the job description and application form below.
If you have any questions about the roles, please contact us on admin@darnallwellbeing.org.uk or 0114 249 6315.
Key dates
Area Coordinator Role:
Applications close at 5pm on Thursday, 4th May 2023
Interviews will take place on Wednesday 17th May 2023
Trainee Youth Worker Role
Applications close at 5pm on Thursday, 18th May 2023
Interviews will take place on Monday 5th June 2023
Applications to be received via email – admin@darnallwellbeing.org.uk