The weather may be getting colder, but we still have plenty of Green Social Prescribing activities available to book!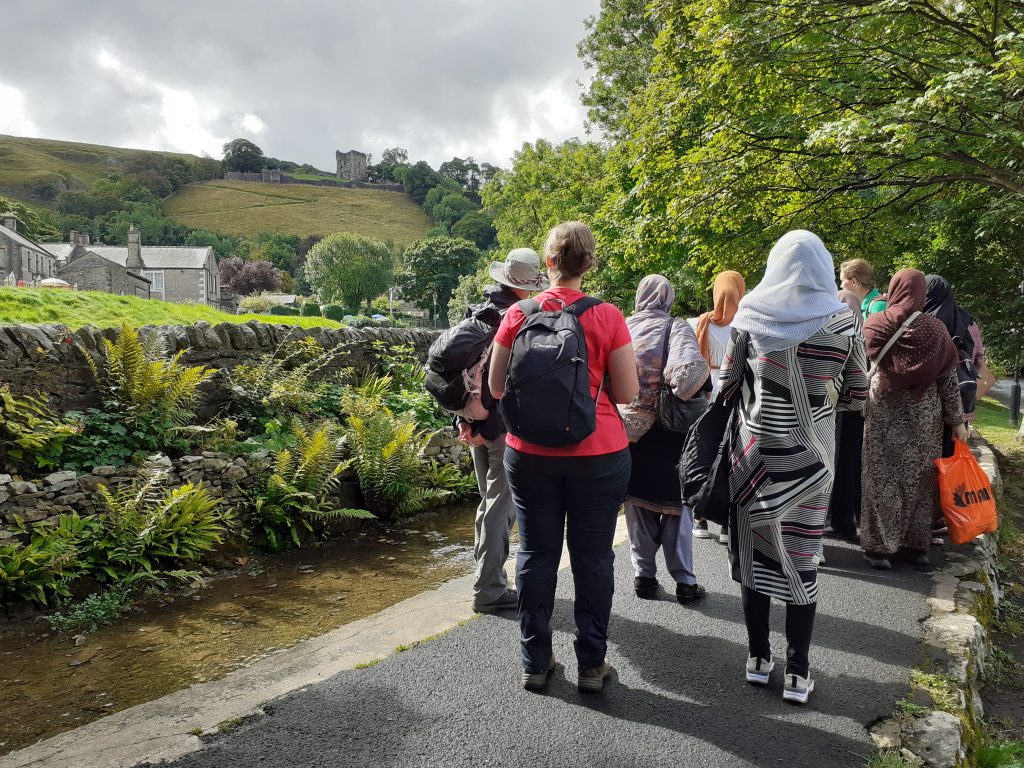 If you live in Darnall, Tinsley or Handsworth and you're feeling stressed, low in mood, anxious, lonely or isolated, Green Social Prescribing can help. Thanks to funding from South Yorkshire Community Foundation and South Yorkshire & Bassetlaw Integrated Care System, we are able to offer friendly, guided walks in green spaces around Sheffield and in the Peak District.
The walks offer a chance to explore new areas with a group, as well as taking part in simple activities to help you connect with nature and calm your mind. We provide free transport to and from the walk destinations, and provide a free hot or cold drink at each location.
Details of some of our upcoming walks are below, with more still to come:
Once you've booked onto a sesssion with us, all you need to do is bring some water and a packed lunch. And please make sure you're wearing sturdy footwear and clothing suitable for the weather!
Lots of local people have found the sessions really beneficial so far – just a couple of comments from the many we have had from people who have been on the walks with us:
Good, fun, enjoyable and exciting, fun – walk easy but scenic, refreshing

Participant in GSP walk at Longshaw, June 2022
Walking is the only thing that makes me happy, like peace & quiet, like to stay physically active, countryside good for wellbeing

Participant in GSP walk at Hathersage, July 2022
If you would like more details about Green Social Prescribing, or if you want to book onto any of the activities, please contact Jo Hopkinson on 07904 281825 or our office on 0114 249 6315.