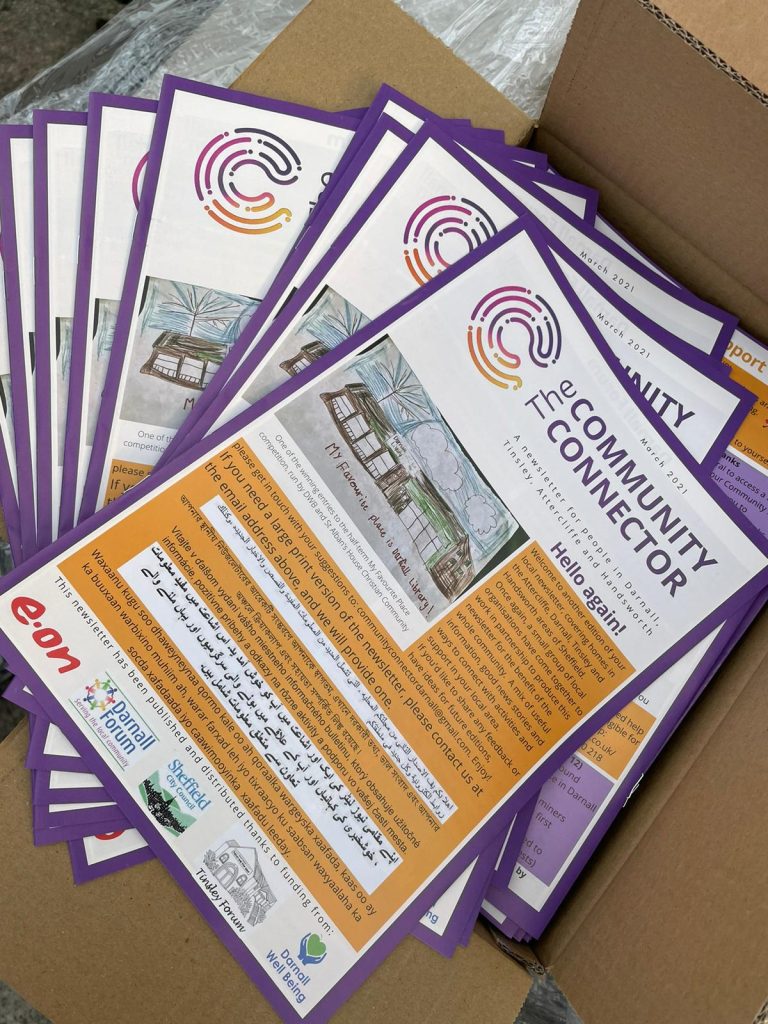 Spring edition of the Community Newsletter for Darnall Ward
Once again, a group of local organisations in the Darnall ward have been working in partnership on a newsletter for the benefit of the whole community. If you live in Attercliffe, Darnall, Tinsley and Handsworth, watch out for the The Community Connector arriving through your letterbox before Easter! All the pages are also available to view further down this page – or you can download a copy to print here:
Darnall Well Being have again worked together with Darnall Forum, Tinsley Forum, Sheffield Olympic Legacy Park, Sheffield City Council East Local Area Partnership, Sheffield NHS Clinical Commissioning Group and St Albans House Christian Community on planning, writing and editing this newsletter, so that we could share useful information and help people connect to what is happening in their local area. As well as updates from all of us, there's also news from Darnall and Tinsley Allotments, Food Works and our local police officers. Plus good news stories from around our area, along with helpful information from the NHS about the Covid vaccine in a number of community languages – and lots more!