Darnall Well Being officially launched as a Community Hub, with a dedicated hotline and email account in April 2020. Our approach is to keep in touch with our existing volunteers and people we have supported previously, support everyone in the community in staying well at home, and maintain 2-way communication with statutory partners. We have been linked in to the citywide Voluntary Care Sector picture and Voluntary Action Sheffield Hubs calls from the outset.
We have taken on an enabling and facilitating approach to helping people get the support they need, rather than i.e. offering shopping and delivery services.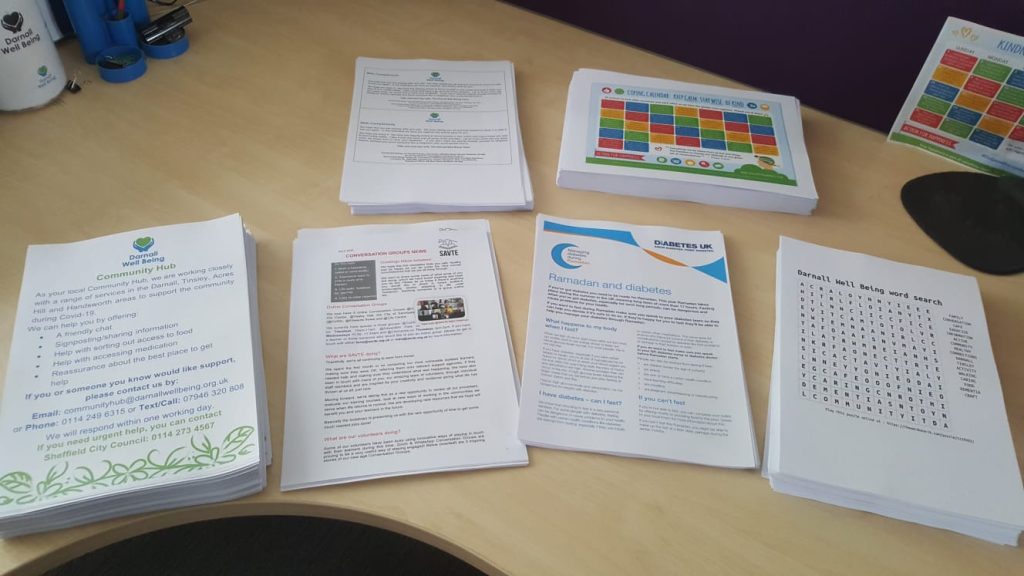 Darnall Well Being are committed to providing a remote / virtual community wellbeing programme and continuing our Social Prescribing Service remotely. Our approach is developing over time and includes online messaging, positive wellbeing information and public health guidance shared on social media accounts. We are sending out activity packs and newsletters regularly, and have a team rota for staying in touch with group beneficiaries (walkers, conversation club, diabetes/chronic pain group, carers, dementia café, allotment users, craft group, ladies chairobics, cycling etc).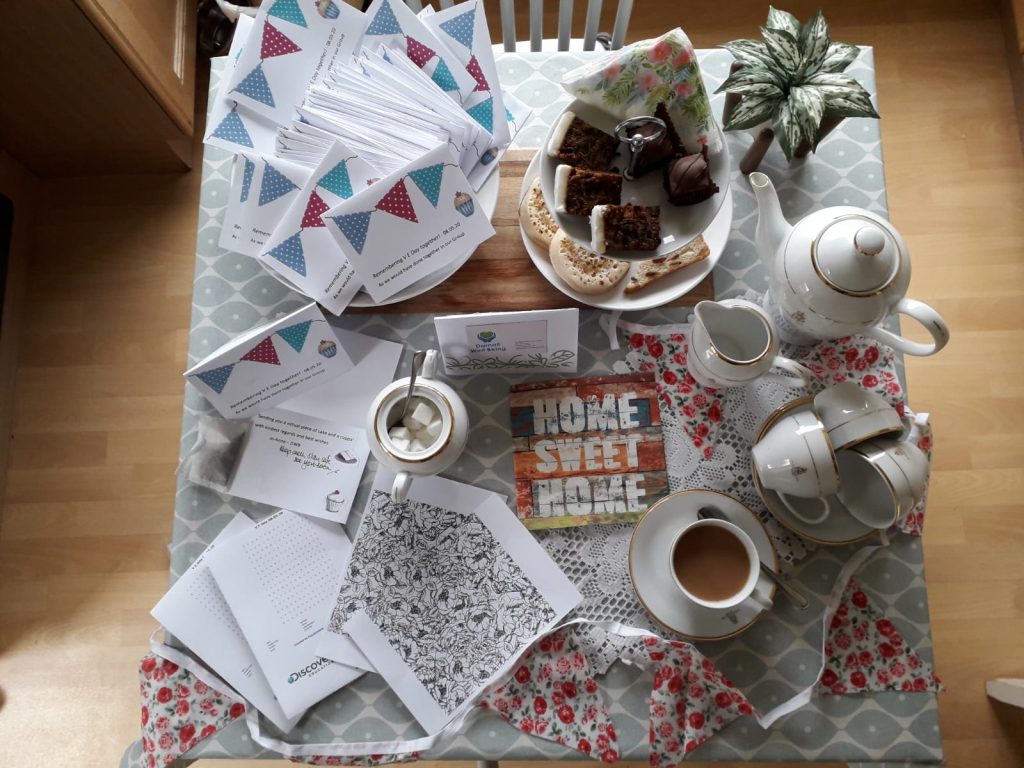 It's good to get the activity pack with something positive to do.  Darnall Well Being have done so well, not just forgetting us.  It is so nice to know we are thought about and the phone calls make a really big difference.

Hazel, volunteer and group attendee
Our digital volunteer Wellbeing Champions are involved with our Communication and Engagement Worker in exploring ideas to stay connected with the community. Watch this space for future news on what we have been doing!