We're very happy to offer 2 different Dementia Cafes for the community!
Our Making Memories Dementia memory cafe at St Mary's Community Hub is a great opportunity to meet others on Tuesday afternoons for a friendly chat, a cuppa and some fun activities, along with hearing from guest speakers.
We also run a monthly Happy Memories Dementia Cafe in Darnall, with hot drinks, cakes and activities like we have in Handsworth, but which also offers language support for those who need it. Regular language support is available for Urdu and Somali speakers, but we can help with other languages, too.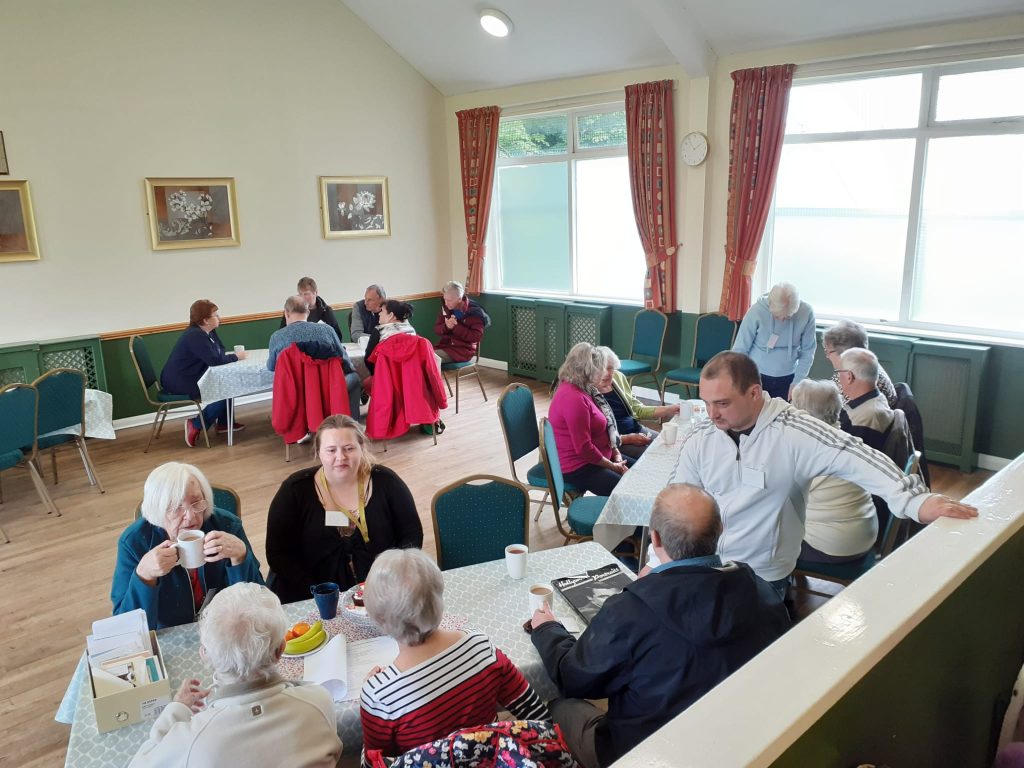 To help us to manage numbers at both cafes, we do ask that you register with us before coming along – email dwb.enquiries@darnallwellbeing.org.uk or phone: 0114 249 6315 or 07495 548929.
From September 2023, we will be offering a new, in person Carers' Group at Darnall Primary Care Centre. Please contact us to book your place – we can provide support for the person you care for, if you book in advance so we can ensure we have enough staff available.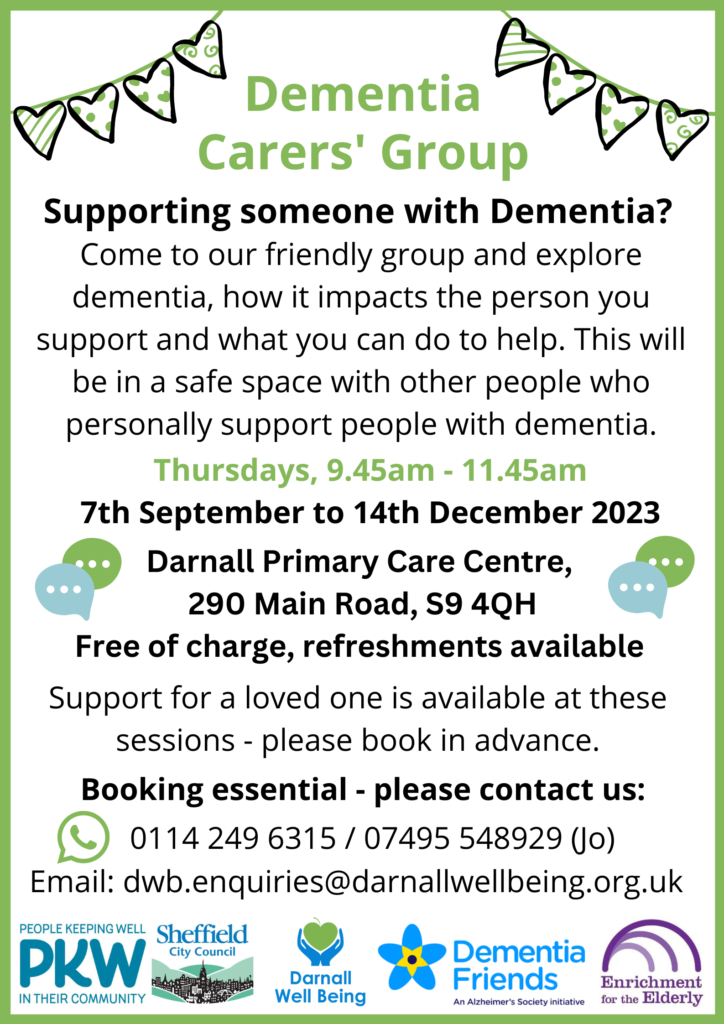 We know that not everyone will want to take part in face to face activities, so we are continuing our online carers' support group Zoom calls. This friendly group meets every fortnight on Thursday afternoons, 2-3pm.