Great news that we're able to offer a carers' support group in Darnall, in partnership with Enrichment for the Elderly.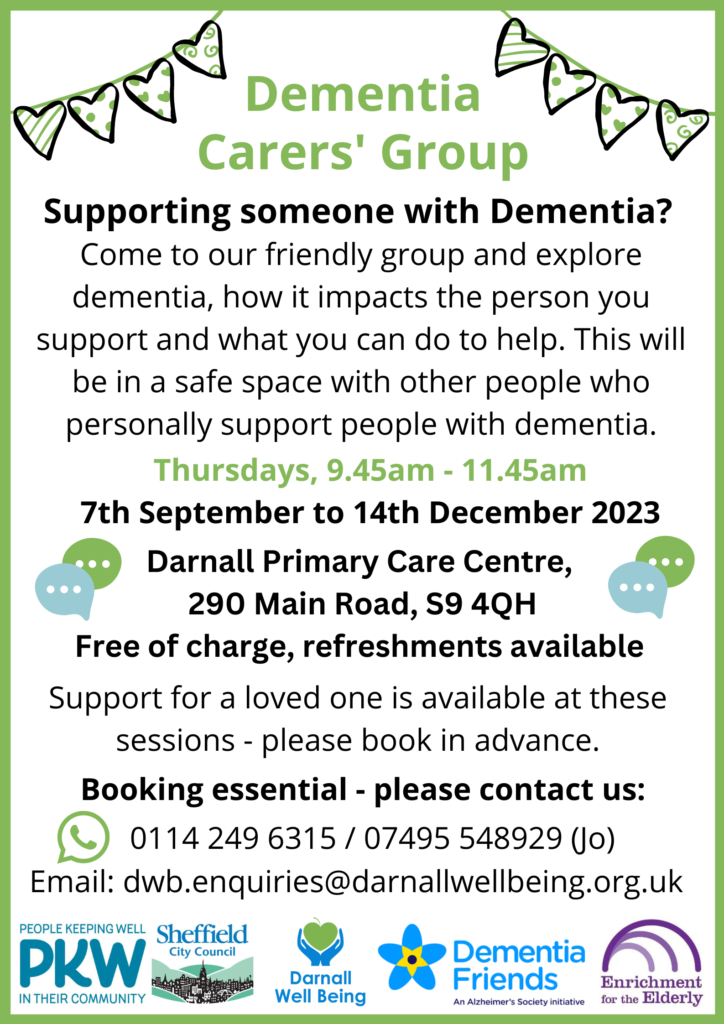 If you're a carer for someone with Dementia, why not come along to our Carers' Support Group? It's an opportunity to meet other local carers, share stories and experiences, and find out about help and support available to you. We can provide care for the person you care for during the session, so that you're able to participate and focus on your own needs. You just need to contact us to book your place and make arrangements.
During the pandemic, we ran an online carers' support group, as we have always recognised the extra difficulties that carers were faced with as a result of the lockdowns and pandemic. Our Zoom support group helped a number of local people to meet online to chat, share stories, seek advice and have a bit of fun with others who are in a similar situation. Some of their feedback about the group is below, and we know that people coming to the in person group feel similar about how getting involved is helping them:
It has been a lifeline for me, and I made new friends!
It's good to have some place that you can talk – and feel supported