Our friendly walking group are out and about in High Hazels Park on Mondays.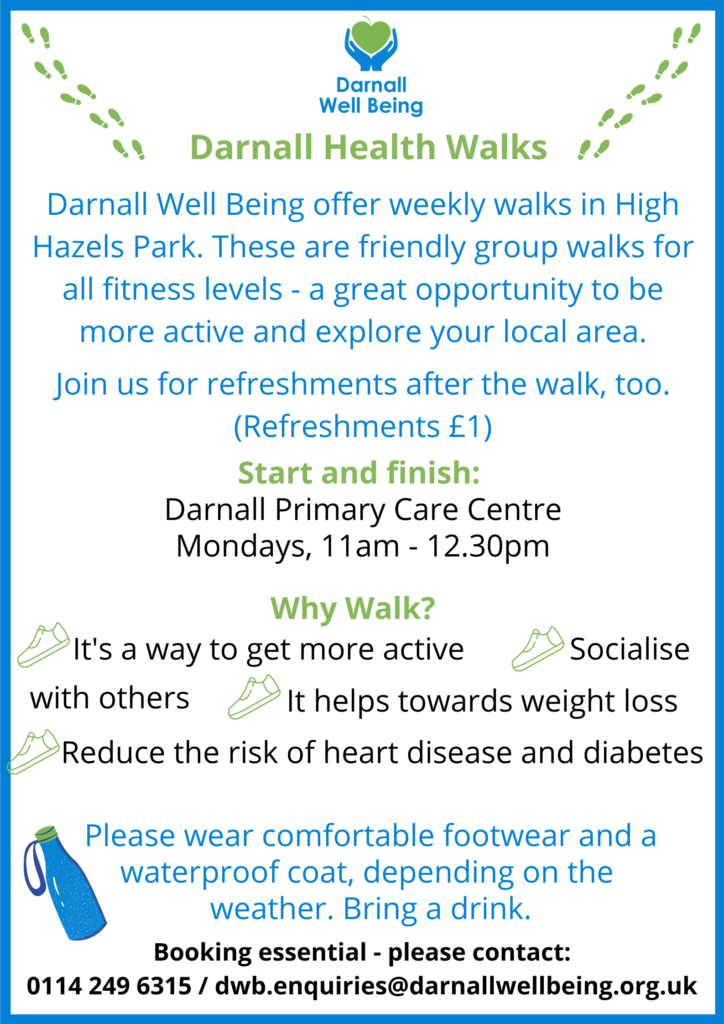 No matter what your fitness level, you'll be able to join in with our Health Walk group. Supported by our staff and volunteers, the group is a great opportunity to explore the beautiful High Hazels Park whilst getting to know others in the community. There are also opportunities to find out about the plants in the park and to try mindfulness activities, to help your mental wellbeing.
All followed by refreshments back at Darnall Primary Care Centre, if you choose to come back with us!