Volunteers Week 2023 was the perfect time to get our volunteers together and thank them for everything they do!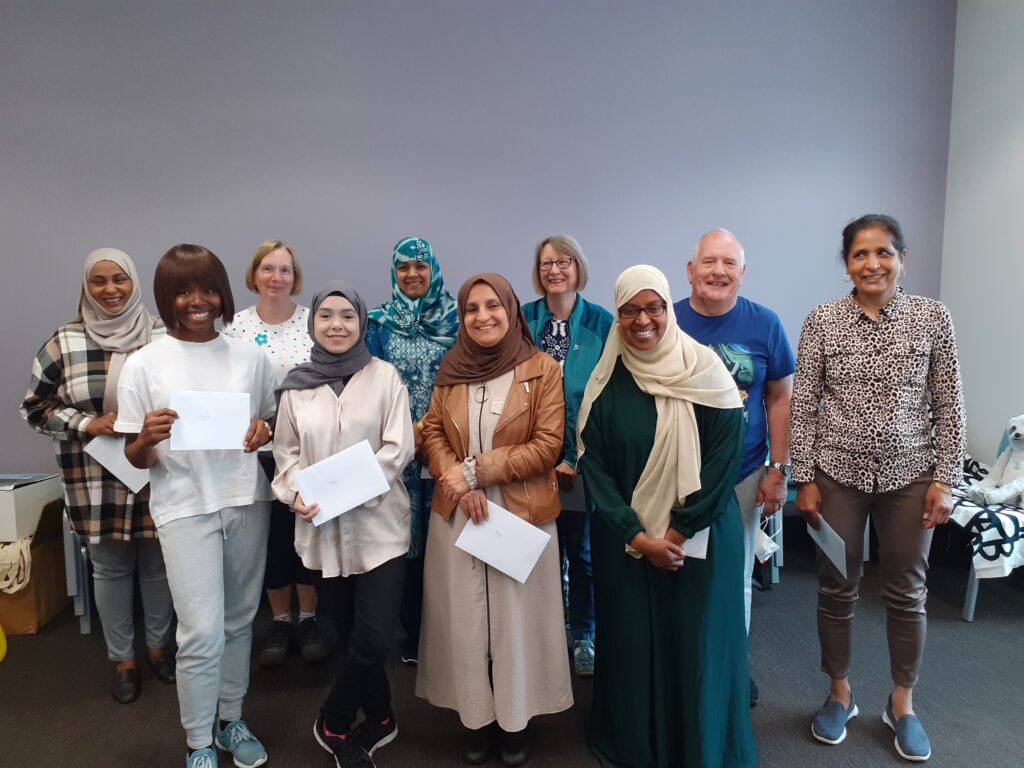 On 6th June 2023, 15 of our volunteers joined Yvonne, Jo and Fran at DWB's office for a celebration event. As well as sharing information and ideas, they also had some fun taking part in an activity about the importance of good communication, using some very long telephone tubes!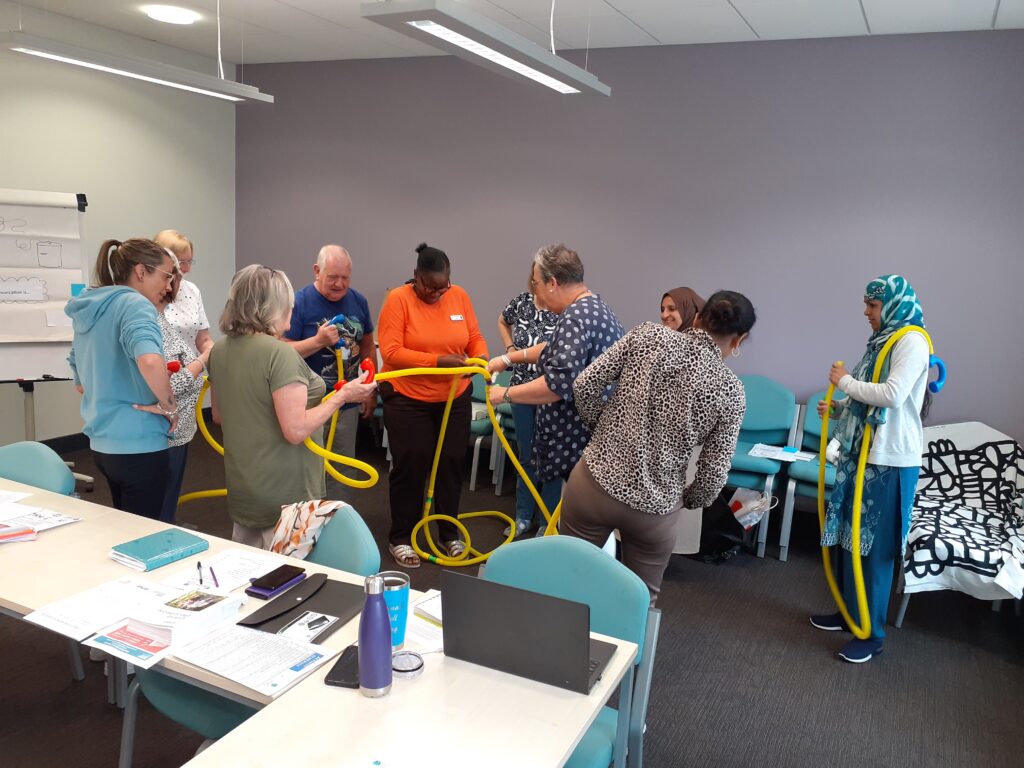 There was a group discussion about what people enjoy about volunteering with us, and the volunteers came up with quite a list:
Meeting people
Contributing and feeling valued
Break from caring
Chance to sit and listen and give someone your time
Sharing ideas and advice
Helping people at activities
Making a small difference to someone's life
Profile building and skills acquisition
Sharing skills
Encouraging people to talk
Good for my mental health
Making friends
It's fun!
Rewarding – makes you feel like you've helped
Motivates me to do more for the community
Builds my confidence
Acquire new skills
Feel part of the community
Stops me being isolated
Learning about different perspectives
Free training opportunities
Nice to give back to the community
Keeps you young
Gives you more purpose in life
Networking opportunities
Gives me chances to get out of the house more
Chance to socialise
The volunteers also heard a thank you message from Gareth Johnstone, DWB Chair:
Thank you for everything you do for Darnall Well Being. Your time and effort has a real and positive outcome for our community. With your help we are changing lives, increasing opportunities, and improving health. You are valued members of the team, and greatly appreciated.
After talking about what they would like to do with DWB in future (with ideas ranging from accredited mental health first aid training to regular socialising opportunities, like a book club), the volunteers ate lunch together and got to know one another more.