Zoyah, one of our volunteers, shares what she learned at our suicide awareness event, which was held on Thursday 8th September at Darnall Primary Care Centre, and was facilitated by Jon Friend and Penny Capper from Sheffield Mind.
There's no doubt that the recent events across the last few years have left a mark on us all.
Besides the pandemic's negative effects economically and socially, keeping our mental wellbeing stable has become even more challenging. A recent study led by St Johns Ambulance revealed that the Covid-19 pandemic has had a negative impact on mental health. They found that around 2 in 5 people felt that their mental health got worse during the pandemic. Another recent survey found that 40% of people have considered leaving their job because of mental health and wellbeing issues.
So we know that mental health is a worldwide crisis, but what does it really mean to have positive mental health and how can we save lives?
Something profound was shared at DWB's Mental Health and Suicide Awareness session. We looked at Jeremy Forbes' TED Talk on how to start a conversation about suicide. Forbes' approach is simple: we must start by breaking down any cultural barriers and societal stigma around suicide. For example, it's common for a lot of people to think that men struggle less with mental health than women or that depression and anxiety are mere myths in some communities – these couldn't be more far from the truth.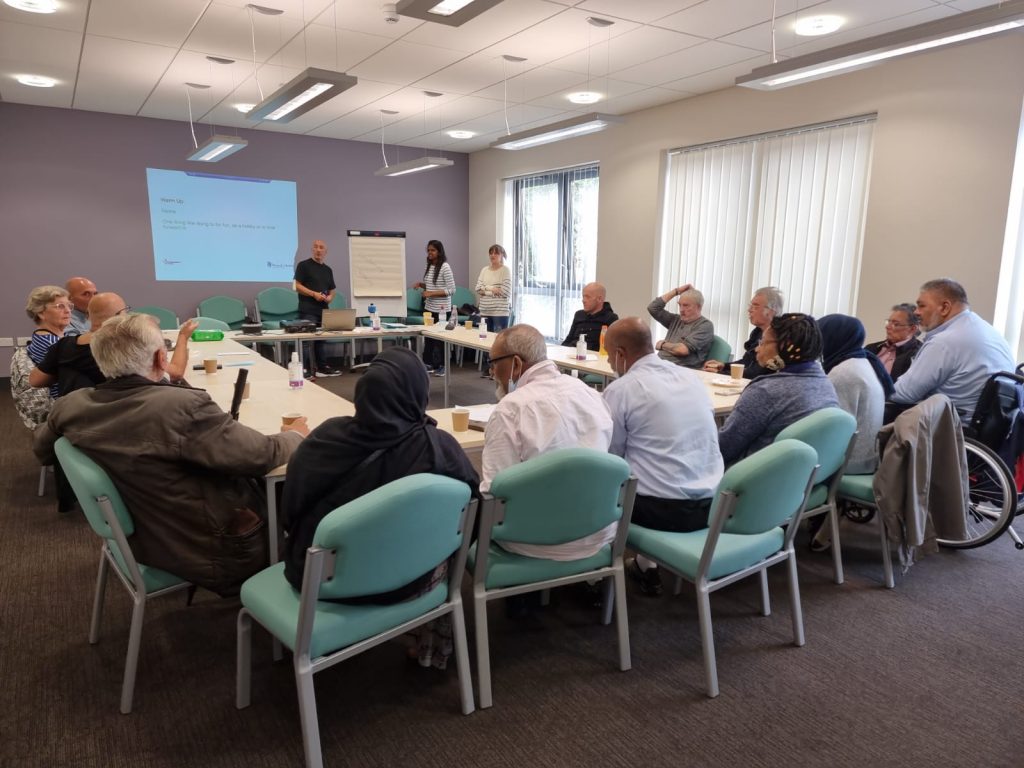 Talking safely about suicide
In order to create a safer world for those struggling with mental health whether it's us or the people who we love, we need to create a safe environment. People struggling with suicidal thoughts won't always ask for help, they may seem happy all the time or have it all together, sometimes even just come across as strong. As a loved one, it's very important to check on them but what about those battling these challenging thoughts alone?
Forbes spoke about an event in his community hosted regularly to discuss mental health and suicide with not only those who share the same job as him, but men of different occupations, as well as those who've known someone struggling with mental health. He created a space for all in his community to appreciate the strength of those battling mental health and to help support both those struggling and their loved ones.
We often underestimate the power a small conversation can have on someone, especially if they are experiencing suicidal thoughts. Simply remaining calm and actively listening to them can likely reduce the risk of suicide completion. Active listening is different to passive listening, because you show a willingness to hear how they express their feelings whilst asking direct and open questions. Whilst actively listening, ensure that you're non-judgemental, hear them out. As tempting as it is, don't lecture them on the value of life nor debate about how they feel; this will only push them away from not only you, but from seeking professional help.
At the core of every distress a suicidal person feels is the fact that they cannot take the pain anymore, they feel as if no one truly understands or appreciates them. It's important to remember that suicidal people don't necessarily want to kill themselves or end their existence, they just want to end their pain. Those struggling will often have quite a different perspective on life and its values based on their experiences and current challenges – the brains of those struggling with mental health issues such as depression and bi-polar disorder are quite different as we were shown by MRI scans in the session.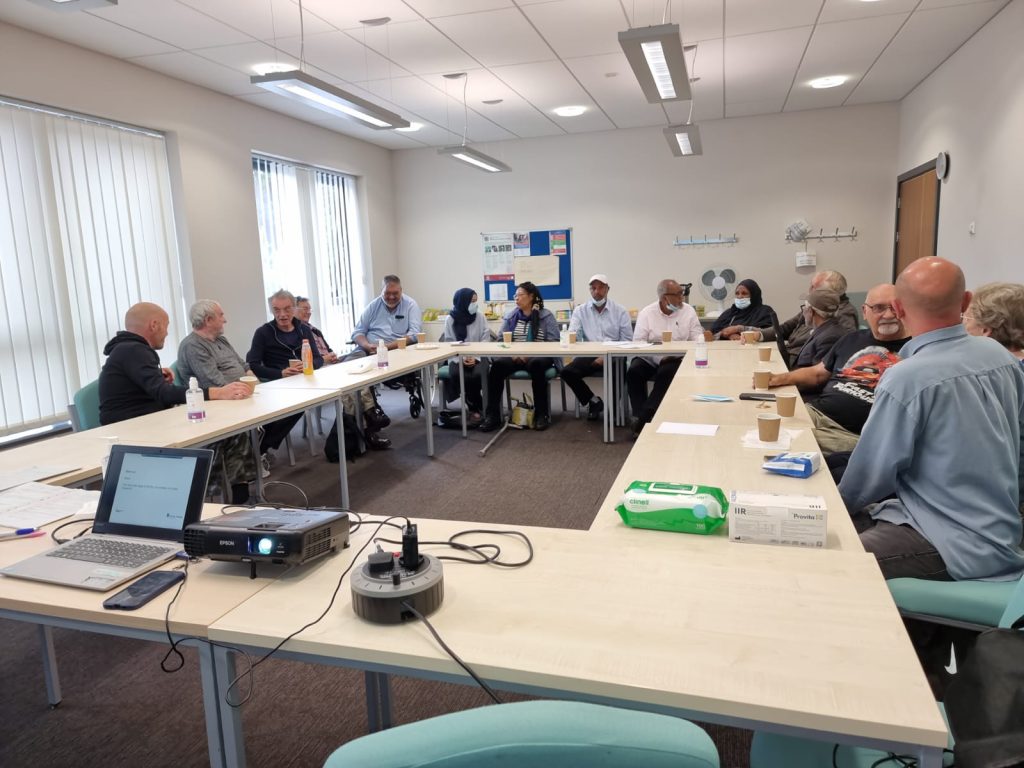 Managing your Mental Health and Wellbeing
To help support those struggling with mental health and improve your own, we spoke about the importance of having a consistent routine whilst taking time out for yourself – time that doesn't involve any tech. This could be reading a book, painting, cooking and baking a healthy recipe with a loved one or even a simple walk admiring the nature on the way. It's important to dedicate even just 1 hour each day to yourself; it helps bring calm and ease to the mind. Alongside seeking professional help, one of the most effective things to do is exercise and be physically active regularly. This could be joining a health walk or chairobics, or even taking up a new sport like netball. If you want to improve both your physical and mental wellbeing whilst being part of a fun group, click here to find out more about Darnall Well Being's activities.
To reach a state of positive mental health, we first need to know what that looks like for us. We discussed that it's a state of wellbeing, in which every individual realises their own potential and can cope with the normal stress of life and work productively.
It's easy to think that positive mental health involves no stress, but naturally we all thrive on stress – we just need a healthy balance, but when we get too much stress that's when an imbalance happens. Too much stress causes an adverse reaction, due to excessive pressures or other types of demands placed on us. If not taken care of, it can take meaning away from our lives and we start neglecting our physical, mental, emotional and even spiritual needs.
So be sure to take some time out each day to reflect on your mental wellbeing, check in on yourself whilst remembering to be kind to your body and mind because, as a famous Chinese proverb states, 'the mind is the emperor of the body'.
If you need to talk to someone about suicide right now, help is available:
Call The Samaritans on 116 123
Calls to the Samaritans are free, or you can email them at: jo@samaritans.org
Text 'Shout' to 85258
Texts to Shout are free on all major mobile networks.
Call Sheffield Helpline on 0808 801 0440
Calls to Sheffield Helpline free from landlines and most mobiles
Visit the Sheffield Suicide Support website
Search for help and support services if you or someone you know is suicidal, or if you have been bereaved through suicide.
Mental health support is also available in Sheffield from:
Sheffield Mind – providing mental health support services to the people of Sheffield
Flourish – a mental health charity rooted in Sheffield, supporting the community to share their stories, get involved in activities, and flourish.