By Sarah and Natalie, students who were on placement with DWB in Spring 2023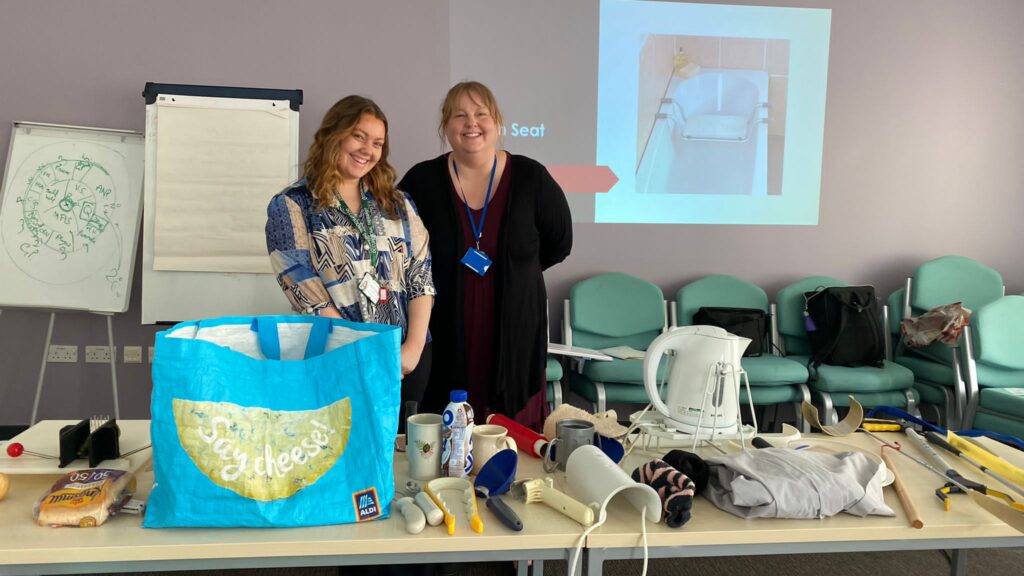 We are two Occupational Therapy students from Sheffield Hallam University currently on placement at Darnall Wellbeing. We planned a new persistent pain support group, starting off by holding an information gathering session to ensure that future group sessions will meet participants' needs. We were careful not to replicate services that already exist and focused on creating a support group, and not a pain management program as this is already provided by the NHS and is above our current skill set as students.
We were pleased to have a good turnout for the first session. We were joined by people living with persistent pain and healthcare professionals also interested in the group. The session began with some basic information about persistent pain. We defined persistent pain as pain that lasts after normal tissue healing time (usually after 12 weeks) in which other treatments have been unsuccessful.
The high prevalence of persistent pain in the local community was highlighted in order to help reduce the stigma and isolation of living with persistent pain, as participants realised that many people can live well with persistent pain.
We discussed when pain is helpful and unhelpful. The purpose of pain signals are to protect us from damaging our bodies. However, sometimes when the body has healed, the body systems that lead to the experience of pain stay 'awake' and 'on alert', tricking the brain into still feeling pain.
Benefits of a persistent pain support group include participants being able to share their experiences of living with persistent pain and supporting each other, whilst increasing their social interaction.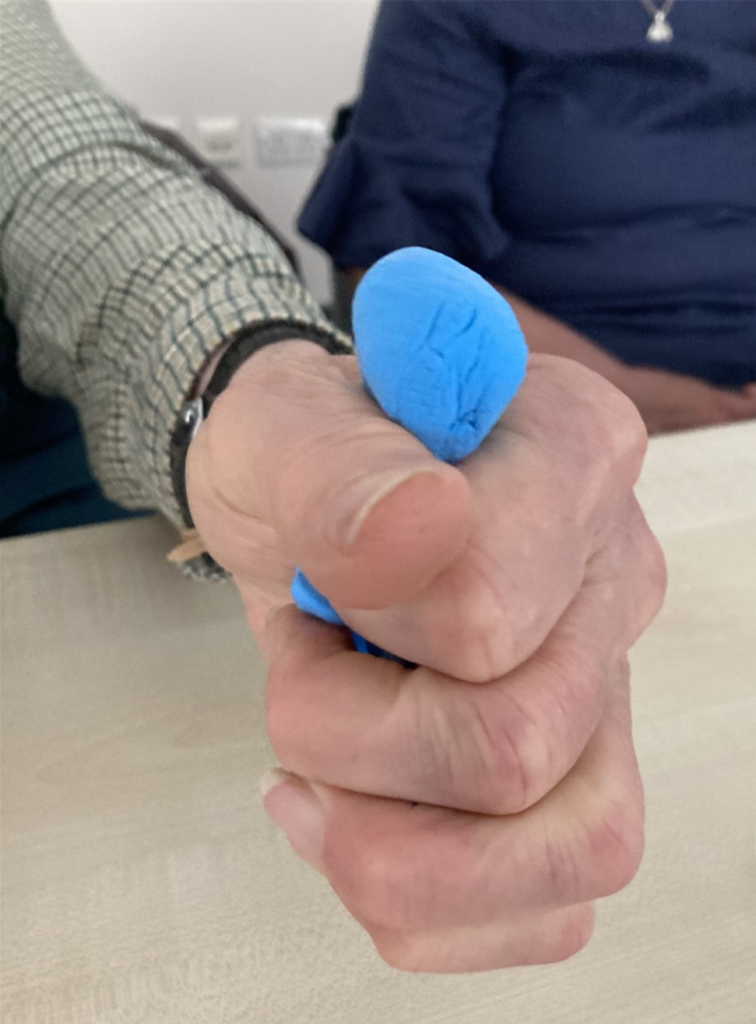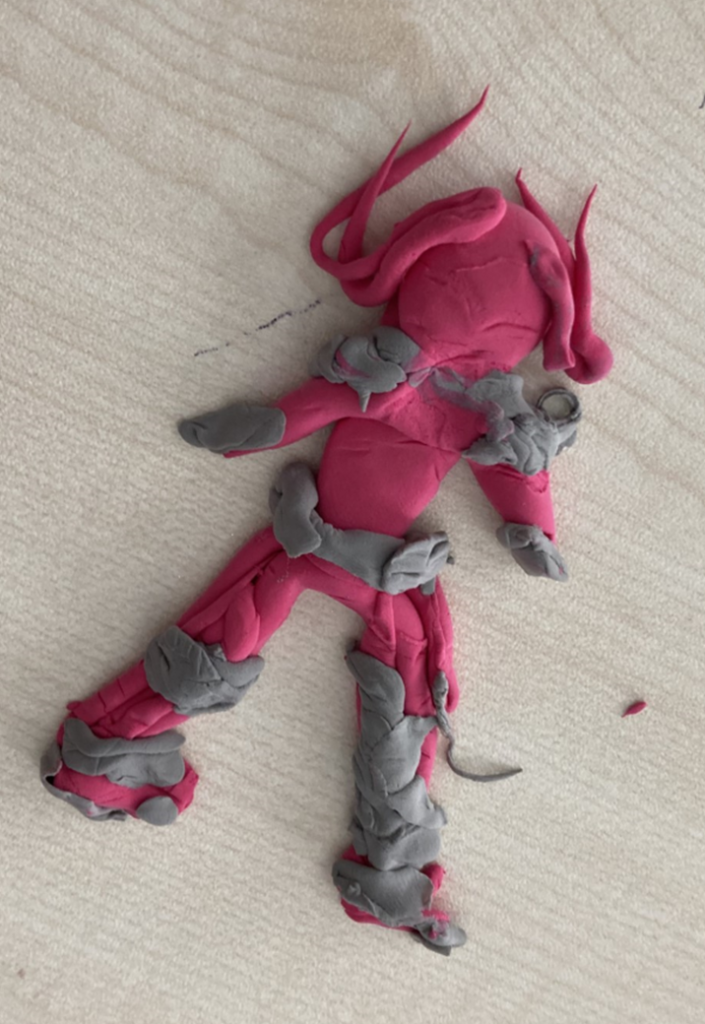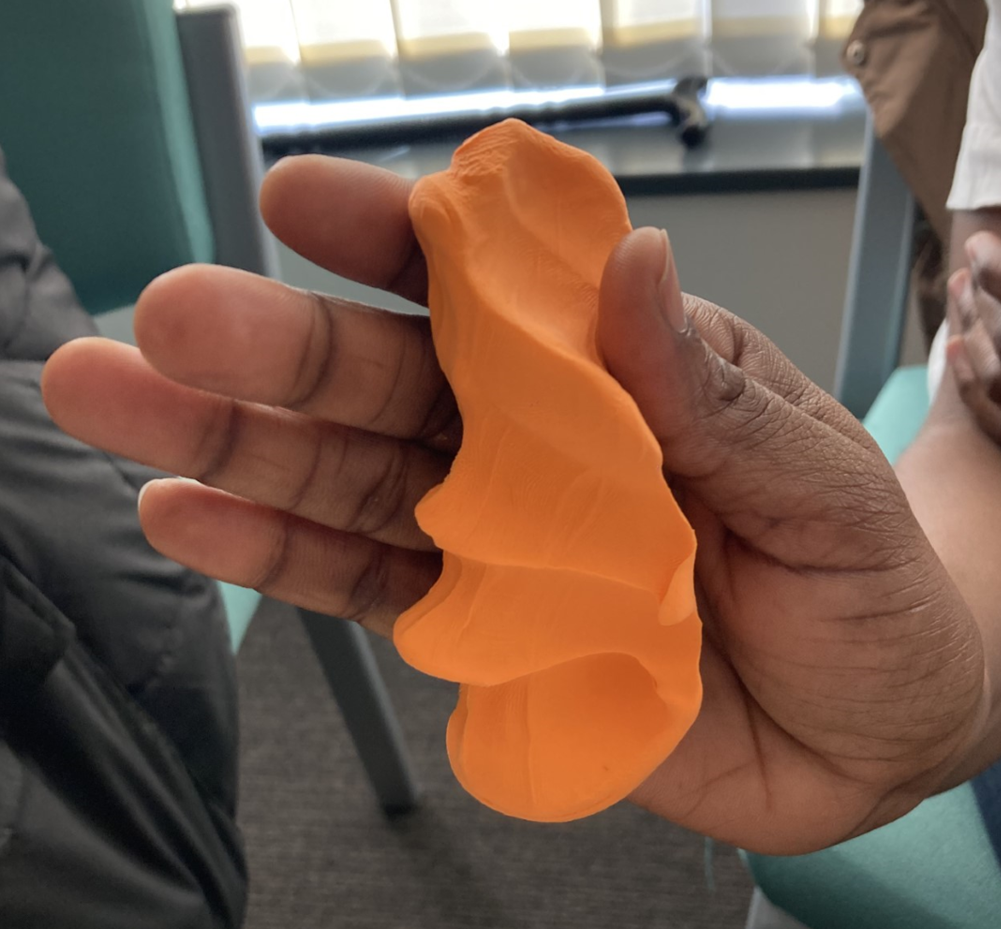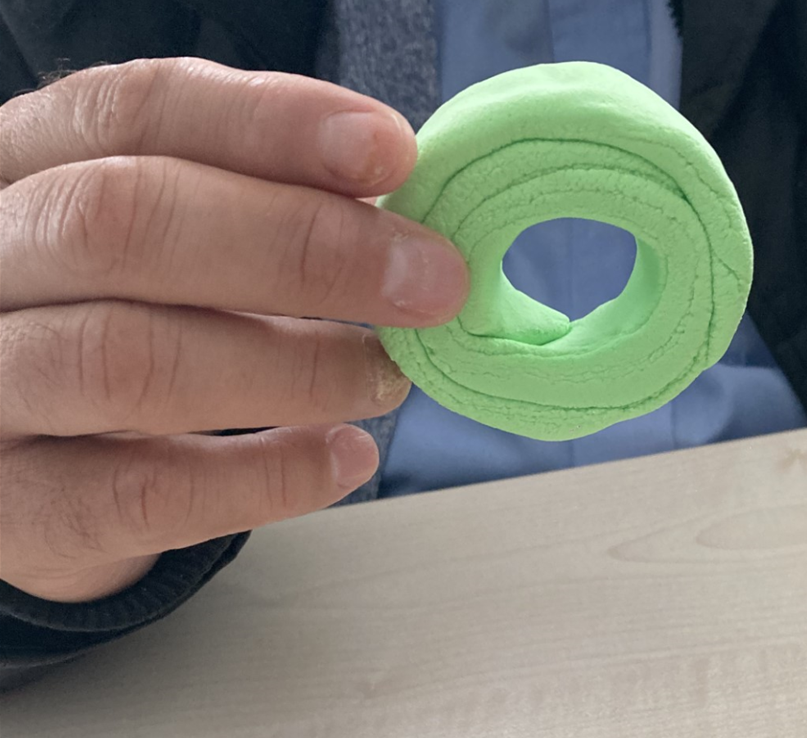 To facilitate social interaction we led an icebreaker activity in which we asked participants to use coloured air-dry clay to create a shape that represents their experience of persistent pain. Some participants took a literal approach by creating a human figure indicating where they feel pain, while others took a more abstract approach. Participants were invited to share their experiences of persistent pain with the group. It was highlighted that participants felt sharing and listening to others experiences of persistent pain made them feel less stigmatised, less alone, and more positive about their ability to live well with persistent pain. This activity encouraged frank discussion about issues such as the challenges of expressing concerns to health professionals due to short appointment times, as well as the uncertainty and confusion regarding the benefits and side effects of taking pain medication.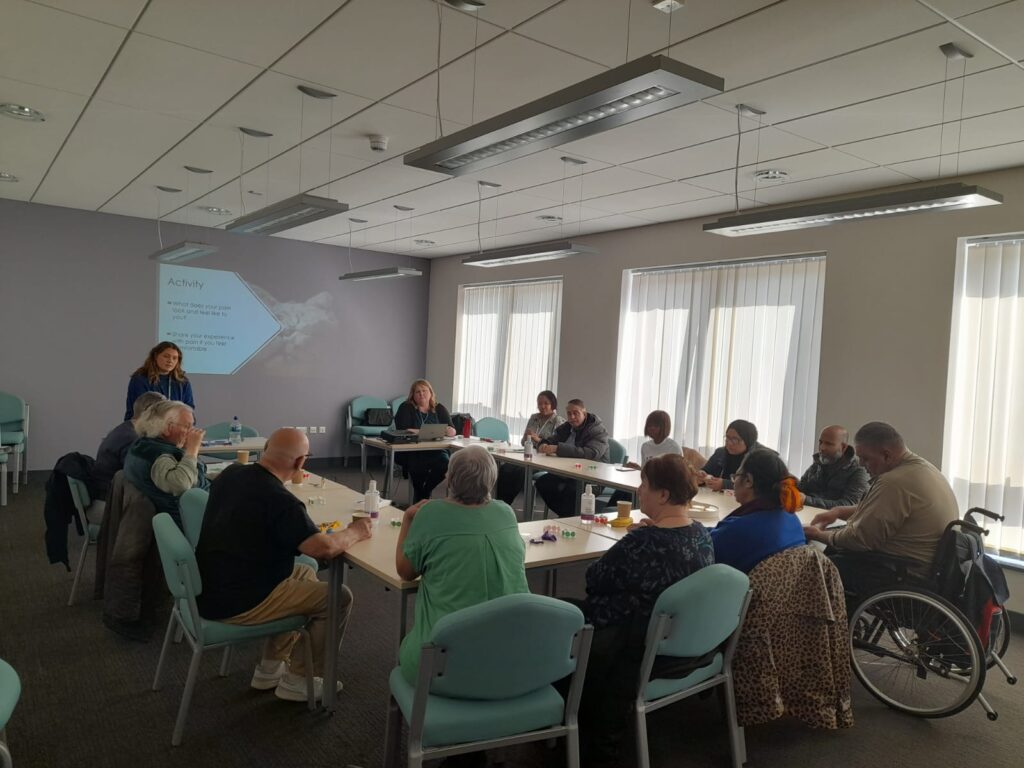 The session finished with a discussion about what participants wanted out of future sessions, ending in the collection of feedback. Suggestions for the content of future sessions were voted upon to ensure a co-productive approach.
For details of Persistent Pain Group sessions, please have a look here.