As part of the hub of Welcoming Places across Sheffield, DWB have launched our own Welcoming Place session on Monday afternoons.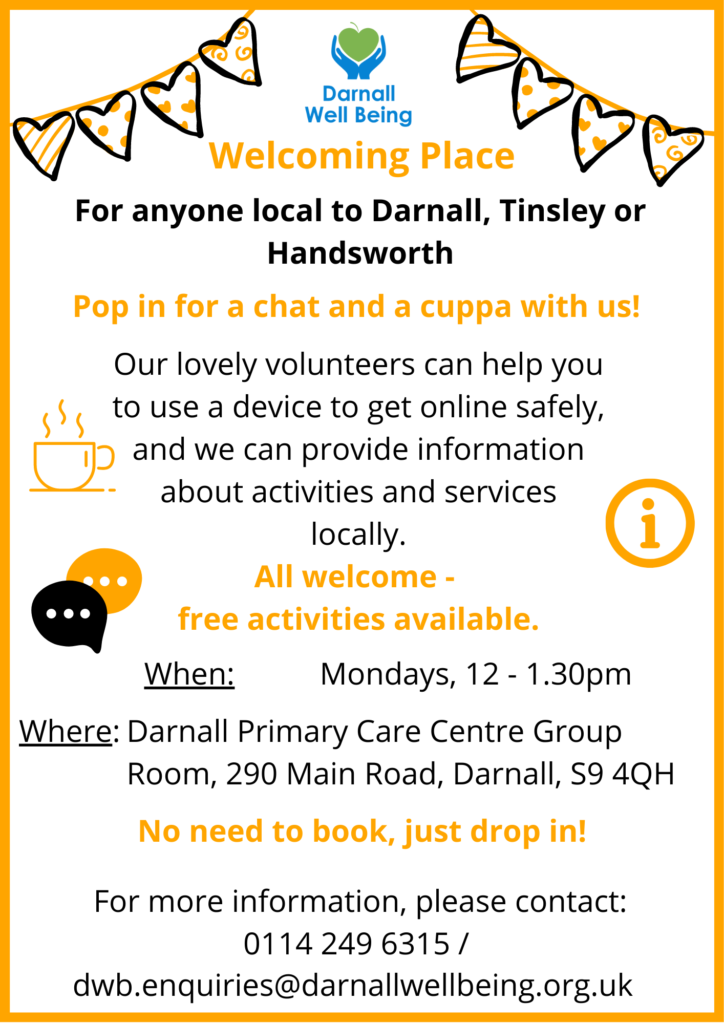 Every Monday from 12 to 1.30pm, the Community Room in Darnall Primary Care Centre will be open to all! Join us for a friendly chat and a hot drink. Our friendly volunteers will be on hand to provide information about local services and support – and they can also help you with getting online safely, if you'd like some help with this.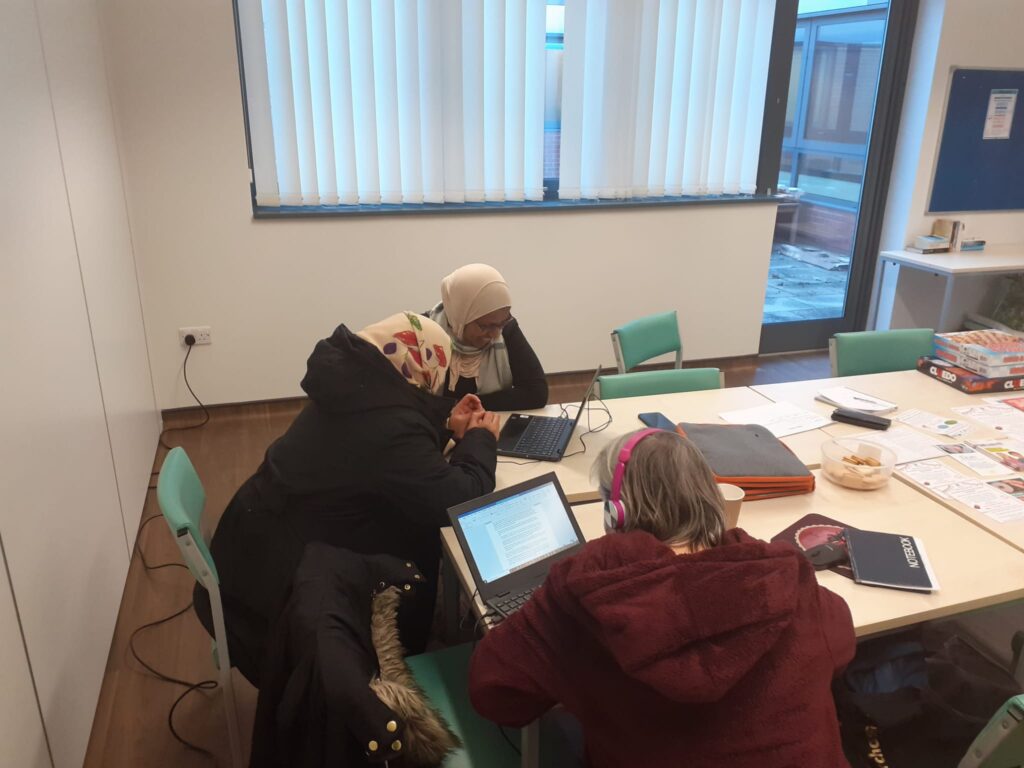 Along with all other Welcoming Places in the city, we have pledged to offer:
A friendly warm welcome and a smile every time they visit.
Equal treatment for all, with dignity and respect.
Feeling of safety – we will adhere to our own safeguarding policies, and ensure that all staff and volunteers are briefed on these procedures.
Confidentiality – Data protection of individuals' details.
A non-judgemental space; whatever the reason individuals have for needing to come in, they will be treated the same and never judged.
There are other Welcoming Places around the S9 area – we've put together a poster so you can easily find out what's on and where in our community: