Darnall Well Being has developed a unique men's session, which includes a light exercise session, a healthy lunch and a talk topic. The talk topic is an interactive part of the day, where everybody can ask questions and share their experiences.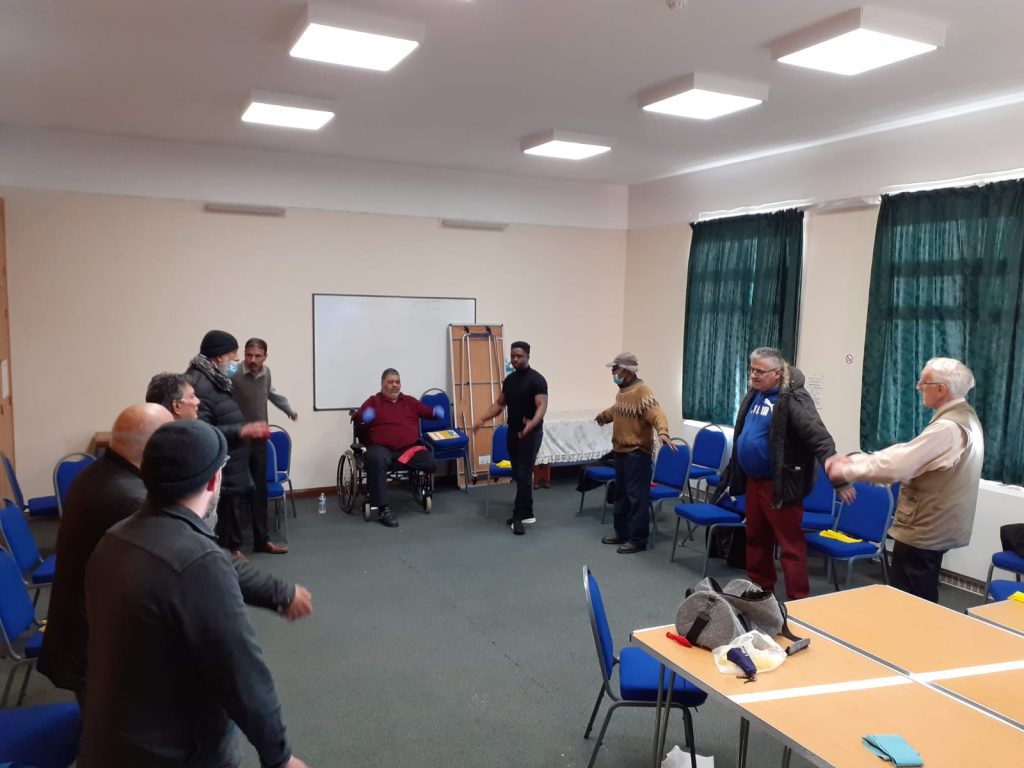 The exercises in the session can be practised within the home and empower other members of the family who don't attend. After the workout, members are invited to eat a light lunch of sandwiches and snacks together. Concluding the session, staff deliver valuable information on a range of topics, such as healthy eating.
Men's Health group meets every 2 weeks on Thursdays in Darnall. Contact us for more information and to book your place.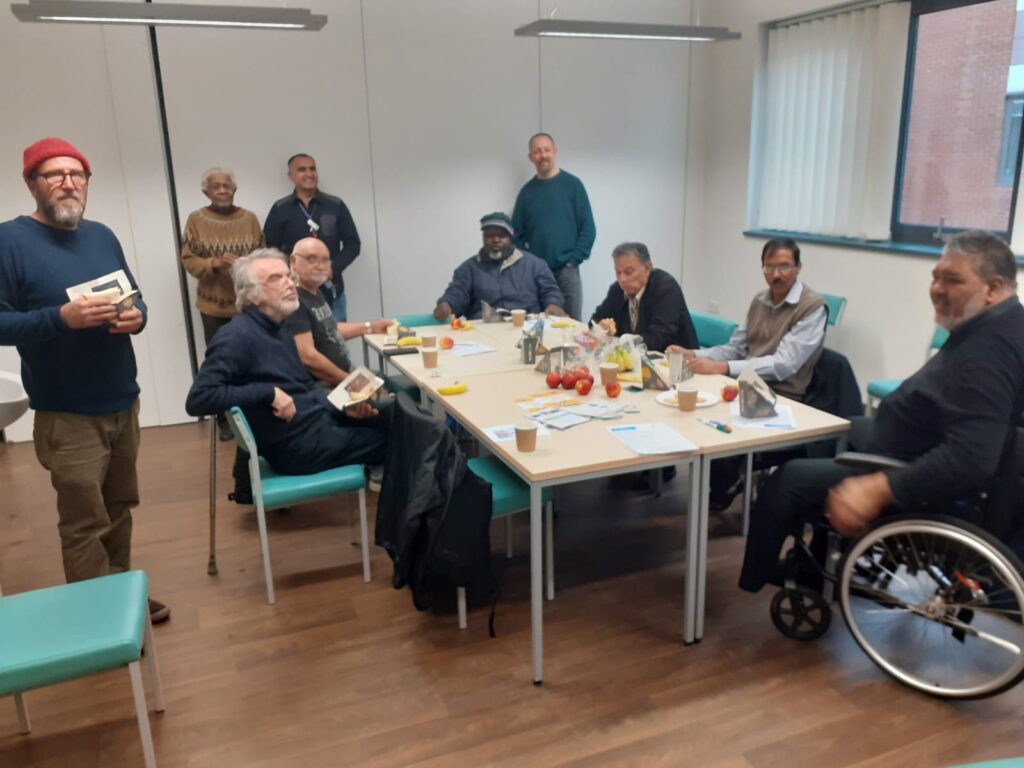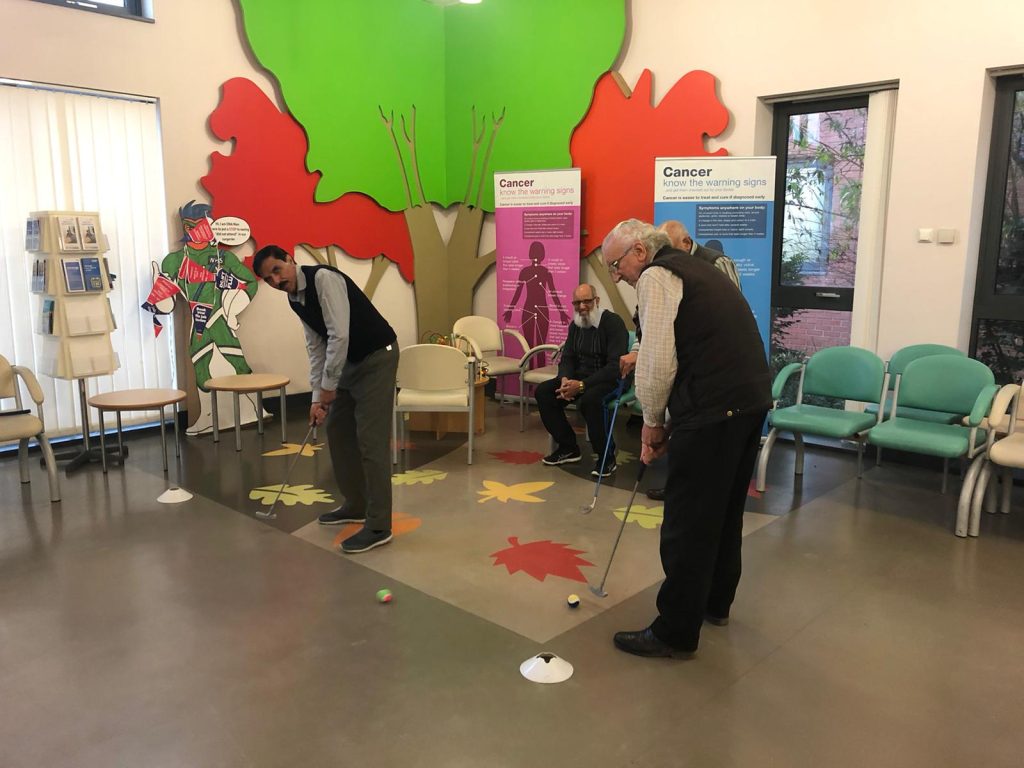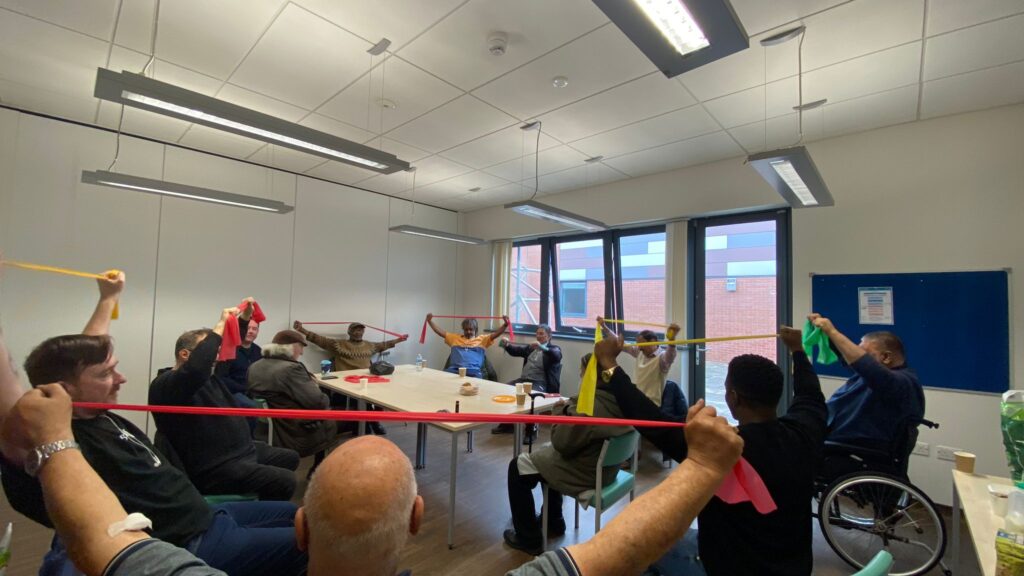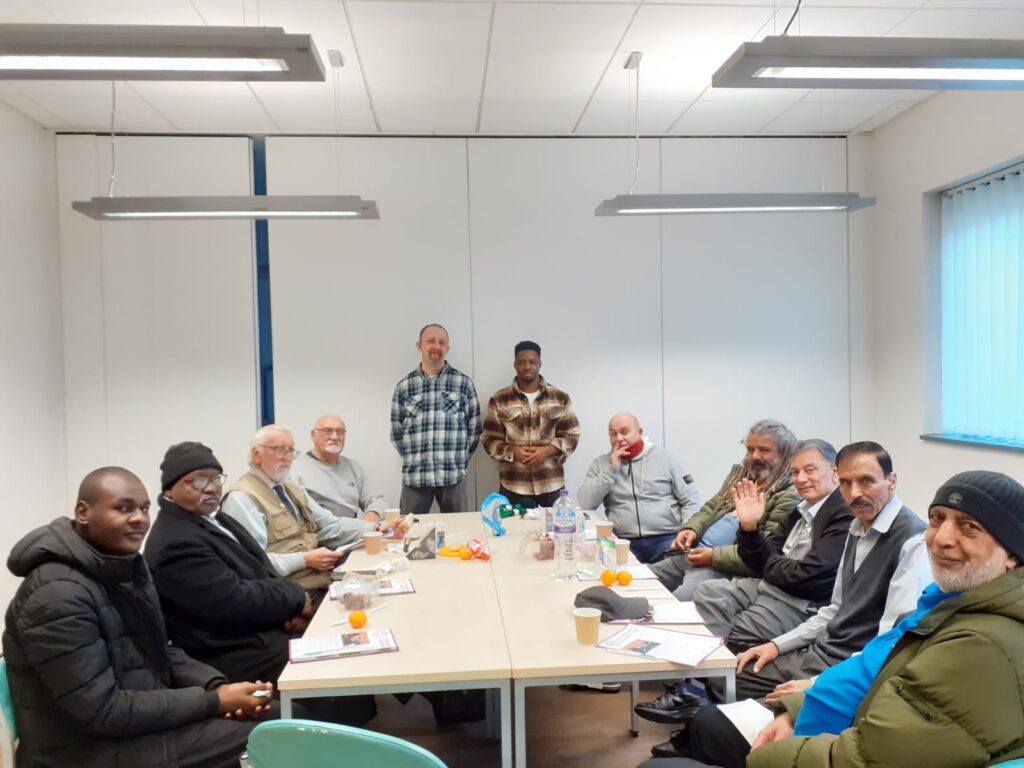 Client testimonial

I think this is a great idea, which helped me really to eat healthy and to watch everything I eat through the rest of the week. I am absolutely delighted to be one of the people who benefits from this great help and service which actually turned my views and habits about food upside down. The healthy food provided in this lunch club won't be anything without the spirit of the staff behind this great job, they are very friendly, very helpful and they have inspired me and my two friends who attend with me to regularly follow a healthy diet forever, we all enjoy it very much. Big thank you for everyone behind the lunch club. – Tariq Elkhalifa, Hisham Idris, Siddiq Elhilow.

Community Mental Health Worker testimonial:

I referred my 65yr old, male client to DWB – he lives on his own and experiences low mood and is socially isolated. He attended their Men's Group as this was based in the community near his home and was also culturally appropriate. DWB worked closely with me to encourage him to attend the group, offered to collect him from his home and sent him text reminders.

As this client was clinically depressed, isolated and hard of hearing these were vital factors that helped engaged the client. The joint work with DWB has contributed in helping this client maintain good mental health and help him make steps towards improving his quality of life.