This women only session is based around a chair and sitting down. It is gentle exercise to music. This session is an ideal starting point if you are just thinking about becoming active. It is also good for people with less mobility.
We hold women's chairobics sessions in person in Darnall on Tuesdays and in Tinsley on Thursdays. See the flyer below for more details, and please contact us if you'd like to come along and join one of our friendly groups.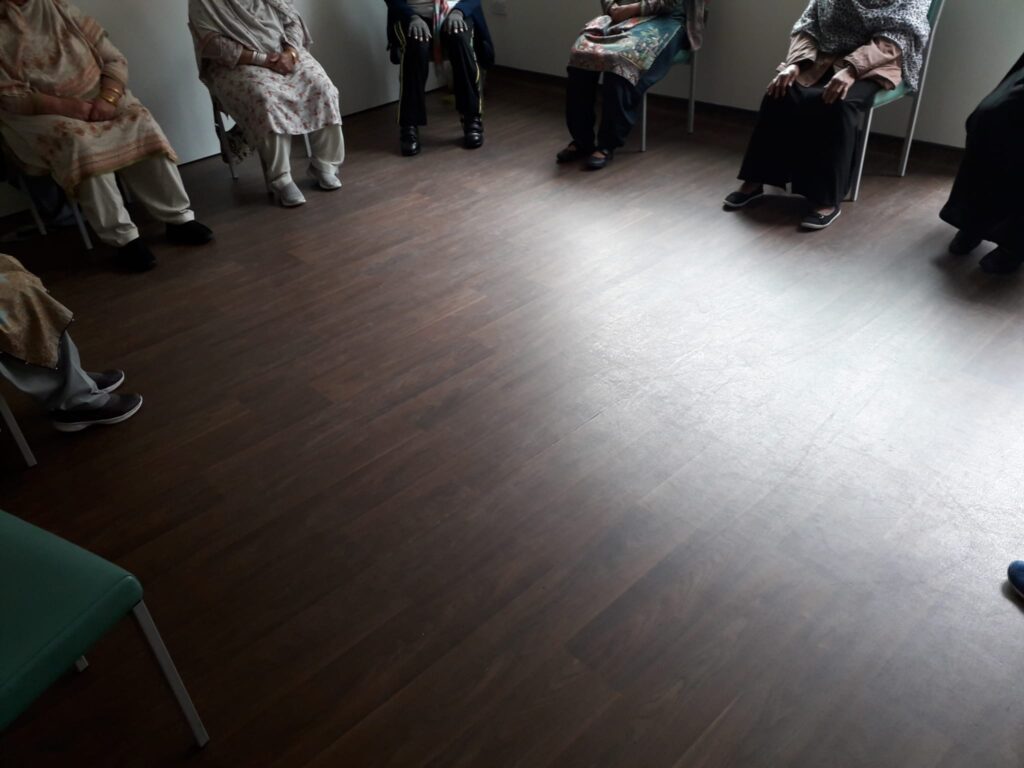 Quotes from participants:
I like the exercises – it makes me happy and I feel better, because all the movement is good for me – hands, shoulders, feet. I have told my friend and she is now coming as well. I'm not trying too hard to lose weight but I feel healthier.
I like this group because it makes me feel better. I have ME. I have depression as well. Coming here the exercise makes me feel better. I get a lot of pains and the exercise helps. Also getting out of the house and meeting people. This is the only place I come out to.